Lloyd's chief said being part of the European community is vital for keeping Britain's place as the leading destination for foreign investment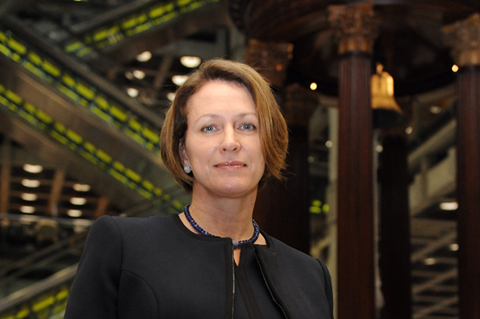 Lloyd's chief executive Inga Beale has warned that leaving the EU would be "bad for business", as plans are confirmed for an in/out referendum.
Beale, who has been in the top job at Lloyd's since 2014, stressed that it was important to remain part of a "wider community" as the Government announced that the referendum would be held before the end of 2017.
The European Union Referendum Bill was contained within the Queen's Speech and is a cornerstone of David Cameron's vision for reshaping Britain's involvement in Europe.
Beale, speaking to Sky News, said that leaving the EU would mean trouble for UK investment, adding that "we think that open trade and being part of a bigger community is very important".
Her claims come as leading accountancy firm EY declared that an in/out vote would be disruptive to the UK, and that the nation risked losing its lead as the top destination for foreign investors.
EY chairman and managing partner for the UK & Ireland Steve Varley said that "global investors have a strong perception of the UK as an attractive place to do business.
"The message that Britain is 'open for business' is getting across loud and clear to many investors worldwide, but new strategies need to be developed to stay ahead in such a competitive market."
It is these strategies that EY believe will be disrupted by the referendum, and the statistics back this up.
A study conducted by the company found that nearly a third of investors surveyed would either cut or freeze any potential investments up to 2017, and Mark Gregory, EY's chief economist, believes that "to maintain its position as Europe's number one destination for inward investment, the UK must broaden its appeal outside of London".