Danny Walkinshaw blogs live from the Insurance Times Global Leaders Forum in London
Refresh your browser or press F5 for the latest updates. You can also follow on Twitter: @InsTimesNews.
3.15pm: That's all folks! The panel has had its say and the chair calls it a day. I hope you've enjoyed the updates and keep an eye out for more coverage from the Global Leaders Forum over the next week.
3.07pm: Some interesting technology views on display here. Read more about them next week.
2.58pm: Questions from the floor. Its almost over here at the Hilton Tower Hill.
2.40pm: The debate rolls over to the rest of the panel, including: Barbon chief executive Martin Oliver; Microsoft's Bruce McKee and Catherine Stagg-Macey from Celent.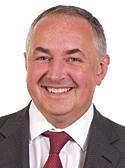 2.33pm: Clark thinks it won't be long before a 'tesco value' style product is developed in the market.
2.23pm: Deloitte's Ian Clark begins with a carefully crafted presentation. Looks like he's spent plenty of time on this one.
2.20pm: On to the final panel session now: 'The Global Leaders Technology 2020 Debate'
1.56pm: Asked whether Heath Lambert has an appetite for a deal? "Watch this space", he says.
1.50pm: Colosso: "Towards the end of next year there will be a lot of [M&A] activity."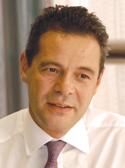 1.43pm: Kendrick: 'When will people realise that they need to end the downward trend in the current rating environment ?'
1.38pm: Kendrick: "In the absence of a major catastrophe we will see market conditions, like they are now, for another two years."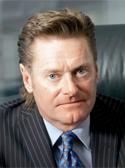 1.32pm:
The pair begin by discussing the impact of the global financial crisis on clients' buying habits.
1.30pm: And we're off! Adrian Colosso and Andrew Kendrick get us underway on stage at the Global Leaders Forum.
12.45pm: Sad news this afternoon: Beazley has announced the death of its co-founder Andrew Beazley.
12.25pm: The room empties for lunch. In an hour the eagerly anticipated Insurance Times Interview between Heath Lambert group chief executive Adrian Colosso and Andrew Kendrick, chairman and chief executive of ACE European Group. Don't miss it!
12.18am: After spending almost ten minutes explaining why insurance should not be lumped into banking regulation, we're now on to Solvency II. Hardcore stuff.
12.10pm: Craig could have been at a Treasury Select Committee meeting today. She's made the right choice, obviously.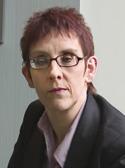 12.09pm:
Now for our final speaker before lunch. Maggie Craig, acting director general of the ABI: 'Global Regulation and Supervision: How will it shape up for the insurance Industry?'
12.04pm: Allianz Global also recently opened an office in South Africa. Berger is flying there tonight!
12.00pm: Berger talks about Allianz Global's recently opened business in Brazil. "we need to plan ahead."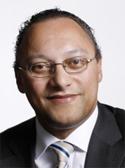 11.50am:
Next: Andreas Berger, chief executive of Allianz Global and Corporate in London : Understanding clients in the global marketplace
11.45am: Cooper ends by warning that the UK insurance industry risk becoming "smothered" by being swept into 'banking style regulation.'
11.35am: Starting to see greater use of the bond market by the broking sector.
11.33am: Regulation will drive change: smaller insurers could struggle to achieve internal model approval.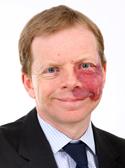 11.31am:
A handful of fairly heavily leveraged private equity backed businesses in insurance. When refinancing becomes due in 2012/2013 – expect that to lead to significant number of transactions, including IPOs.
11.29am: Cooper: "Market conditions in the insurance industry over next few years will remain quite difficult."
11.25am: Excellent view of China from Julian James. On the stage now; Bill Cooper, head of relationship management – financial institutions, Lloyds TSB Banking Group: 'A Global Investors View'
11.18am: You cannot be a global company unless you are on the playing field [in China]. "Don't let the train leave the station," says James.
11.15am: James says Lockton is in China because it is a very important place for the company's future. Lockton has plans for expansion in China.
11.14am: Insurance is a relatively unknown commodity in China. But buying habits will change as time goes on.
11.12am: Quick snap poll: About a dozen people in the room have been to China in the last 10 years. Interesting.
11.09am: "China is changing very rapidly. Not because its getting bigger, the dynamics are changing. China has an increasing influence on the world stage."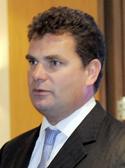 11.08am:
Julian James: "China is the future."
11.06am: The Lockton chief is going to tell the room why the industry needs to take China seriously.
11.05am: We're back underway with Julian James. Don't forget you can follow us on twitter @InsTimesNews or leave your comments below.
10.43am: Right, time for coffee (slightly later than planned). We will resume in half an hour with Lockton chief executive Julian James on 'Doing Business in China'.
10.42am: Ahluwalia wraps up the first session. A mobile phone rings - there's always one!
10.38am: After the financial crisis there is greater need for companies to come together collaboratively. Risk managers need to speak up on the big issues.
10.30am: "Risk management needs good data and good judgement."
10.22am: Next on stage we've got Kanwardeep Ahluwalia, head of financial risk management at Swiss Re: 'Why the Risk Officer needs to be on the board more than ever before'

10.16am: On RSA's attempts to buy parts of Aviva's general insurance business, Flanagan thinks there are more twists to come.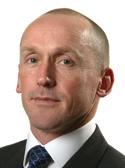 10.10am:
Flanagan says the rush to call on prior-year reserves has to come to end – they're simply running out. But over-reserved companies could become targets for M&A.
10.06am: There is a rush for private equity firms to invest cash raised in the last five years. If they don't, they'll have to return it.
10.00am: Millwater ends his keynote to applause. Next up: Eamonn Flanagan, director of Shore Capital Stockbrokers with 'Mergers and Acquisitions - Is takeover fever gripping the sector?'
9.55am: Far to much emphasis has been placed on data exchange swapping, particualry in London market, says Millwater. The next step is to use "modern technology as a competitive weapon." He says the time has come for the industry to embrace it.
9.50am: Millwater: "I don't see consolidation doing anything other than increasing – both of insurance companies and brokers." But he added that the appetite to sell is greater than the appetite to buy right now.
9.45am: General commercial insurance rates are showing no sign of any change, claims Millwater.
9.40am: Millwater says Solvency II "is a real challenge for insurers going forward." Not only in Europe, but potentially is the US too.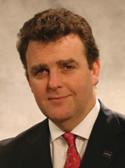 "Millwater: In the last few years we've done an amazing job in navigating some difficult circumstances."
9.34am: Willis president Grahame Millwater takes the stage for the keynote presentation.
9.30am: Our chairman for the day, Evening Standard Financial Editor Anthony Hilton, kicks off with his opening address.
9.25am: Delegates are now piling into the hall and we're just moments away from starting.
9.20am: Plenty of senior industry executives are already gathered inside the venue for what promises to be an exciting day of top draw insight and debate. Chief executives arrived at 7.30am for the CEOs breakfasts (strictly Chatham house rules, unfortunately!). A similar event was also held for claims directors, more of which you can read about in next week's issue.
9.10am: The action kicks off at 9.30am when Willis president Grahame Millwater will open the forum with 'A personal view of the global market'. You can see the full line-up for today's event by clicking here.
9.00am: Good morning and welcome to live coverage of the Insurance Times Global Leaders Forum from the Hilton Tower Hill in London.