L&G chief executive Nigel Wilson also appointed to new group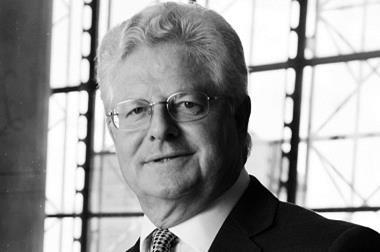 Lloyd's chairman John Nelson has been appointed to prime minister David Cameron's new business advisory group.
Nelson is one of 19 business leaders appointed. Legal & General chief executive Nigel Wilson is also on the list (see full list below).
The group will have quarterly meetings, chaired by Cameron. It will provide "high level advice" to the prime minister on critical business and economic issues facing the UK, Downing Street said in a statement.
The group will also provide a forum to debate the concerns and priorities facing the economy in general, and strategically important sectors in particular.
The statement said: "To facilitate an open and fruitful dialogue, discussions will be informal and participants will be understood and expected to give their views on a personal rather than a corporate basis."
Chancellor George Osborne and secretary of state for business, innovation and skills Sajid Javid will also attend.
Full list of members
Alison Brittain (incoming chief executive, Whitbread)
Bob Dudley (chief executive, BP)
Nigel Wilson (chief executive, Legal & General)
Carolyn McCall (chief executive, Easyjet)
David Joseph (chairman/chief executive, Universal UK)
Robert Noel (chief executive, Land Securities)
Jayne-Anne Ghadia (chief executive, Virgin Money)
Xavier Rolet (chief executive, London Stock Exchange)
Eileen Burbidge (partner, Passion Capital)
Jeff Fairburn (chief executive, Persimmon)
Steve Varley (chairman, EY)
Andy Clarke (chief executive, Asda)
Paul Walsh (chairman, Compass Group)
Simon Segars, (chief executive, ARM)
Steve Wadey (chief executive, QinetiQ)
John Nelson (chairman, Lloyd's of London)
Liv Garfield (chief executive, Severn Trent)
Warren East (chief executive, Rolls Royce)
Ana Botin (chairwoman, Santander)