Remembrance book published today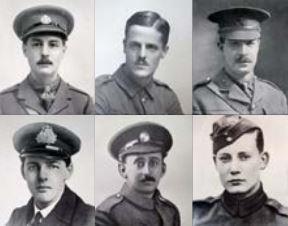 Lloyd's has published a remembrance book to comemmorate each of the 214 members killed in World War One.
The market's strong connections with the Territorial Army led to hundreds of underwriters, brokers, members and staff being mobilised within weeks of war being declared on 4 August 1914.
When compulsory military service was introduced in 1916, 2,485 men from Lloyd's had already undertaken military service.
The book tells the stories of each of the men engraved on the Lloyd's War memorial and has been published online today.
It was researched by John Hamblin, active underwriter of Cathedral Syndicate 2010.
Lloyd's chairman John Nelson said: "John has made the names which are engraved on the Lloyd's War memorial come back to life. Their stories are both inspirational and tragic and above all a reminder of the horror of the First World War."