Brokers visited graves and memorials of more than 200 fallen soldiers who worked at Lloyd's of London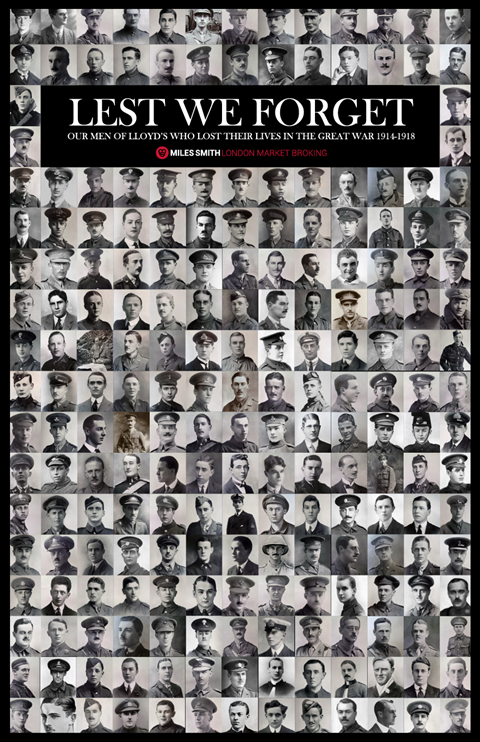 Lloyd's broker Miles Smith took 25 regional brokers to Belgium and France to commemorate the lives of World War One (WW1) soldiers who worked at Lloyd's of London ahead of Remembrance day today.
Miles Smith enlisted the help of WW1 historian John Hamblin to find out more about the 217 soldiers, while soldier Paul McPherson took the brokers on a tour of the sites and battlefields last week.
The brokers visited the graves, memorials and battlefields of four of the men, from Lloyd's and laid commemorative wreaths with their photographs.
Miles Smith broker relationship director Sharon Brown said: "We attended the Last Post at the Menin Gate Memorial and during the service laid a wreath in honour of all of the Lloyd's men who lost their lives.
"We were also extremely honoured that one of our party was given the opportunity to take part in the service."