Climbing investment returns offset 4% drop in premiums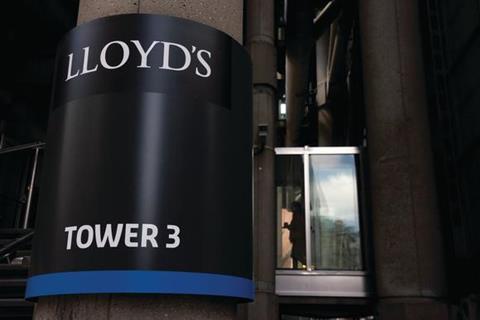 Lloyd's has reported a £1.67bn pre-tax profit for the first six months of 2014, up 21% on the £1.38bn for H1 2013.
This increase in profitability comes despite a 1.3 percentage point worsening of the combined operating ratio to 88.2%, which still results in a highly profitable underwriting result, and a 4% drop in gross premiums to £14.86bn (H1 2013: £15.50bn).
Improving investment returns buoyed the results, with return on capital climbing 2.5 percentage points to 16.5% for the half year.
Lloyd's chief executive Inga Beale said she was pleased with the "excellent" results, and praised the market's underwriting for steering the market to yet another profitable underwriting result.
"This is an excellent set of half year results for the Lloyd's market," she said. "This is in large part down to the market's expert underwriting. Continued innovation, combined with robust oversight and financial strength, all ensure the successful operation of the market despite challenging conditions."
However, Lloyd's chairman John Nelson warned that, despite the good performance, market conditions were becoming more challenging. But he reaffirmed the market's strong position in the insurance world.
"I am delighted by these half-year results, especially as they come against a backdrop of an intensely competitive environment," he said. "The Lloyd's market remains in a strong financial position, and this solid foundation means Lloyd's is in a great position to expand in both established and high-growth economies around the world."