Decline due to discipline in tough conditions, broker says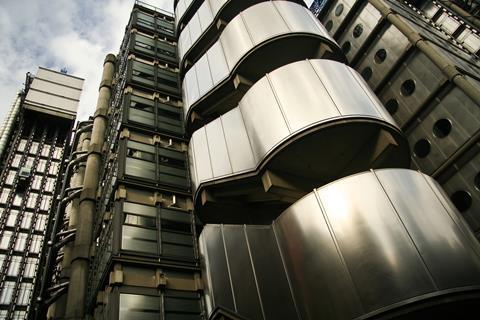 Underwriting capacity at Lloyd's syndicates has fallen for the first time in 10 years, according to a new study by reinsurance broker Aon Benfield.
The broker estimates that the 92 syndicates in Lloyd's had collective capacity of £26.1bn at 1 January 2015, down 1.1% on the £26.4bn they had at 1 January 2014.
The capacity includes £526m from special-purpose syndicates, which is down 7.5% from the 2014 level of £569m.
In keeping with the trend, Aon Benfield's study found that capacity at the 10 largest syndicates in Lloyd's fell 3% to £11.1bn.
Aon Benfield head of market analysis – international Mike Van Slooten told Insurance Times that the decline was likely down to increased underwriting discipline in a competitive market.
The Franchise Board at Lloyd's, headed by performance management director Tom Bolt, is responsible for ensuring syndicates do not pursue business plans that could be detrimental to Lloyd's.
Van Slooten said: "It reflects the fact that it is a difficult market.
"Established operations are run by management teams who have been around. They understand the cycle and most of them are exercising some discipline and reacting in the way that you might expect.
"It is difficult to go to the Franchise Board with a plan that is calling for significant growth in this market. You are going to get a lot of push-back and challenge to what you are trying to achieve."
He added: "If you saw Lloyd's growing in this market you might have some legitimate questions about whether the Franchise Board was doing the job that it is there for. The fact that capacity is down this year tells you that there is a lot of rigour at the centre and discipline in what Lloyd's is trying to do."
He noted that financial results at Lloyd's in recent years have been solid. In 2014, for example, the market reported a £3.2bn pre-tax profit and a combined operating ratio of 88.1%.
Van Slooten said some parts of the market are growing capacity, but not enough to change the overall trend.
He said: "There are a number of smaller, more recently established syndicates that are still establishing their position in the market. They are taking on new underwriting teams and they are still growing, so there is some growth in certain areas of the market, but not on a broad basis."