Inga Beale chooses 'new talent' as the theme for her presidency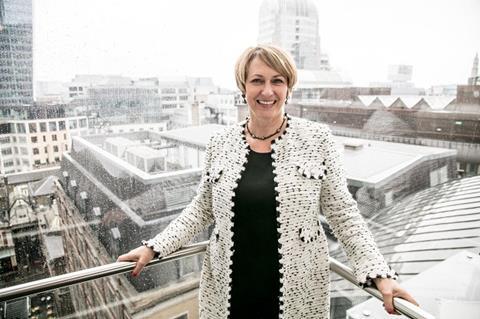 Lloyd's chief executive Inga Beale has been elected as the new president of the Chartered Insurance Institute (CII).
She succeeds John Moore, chairman of broking group Thomas Carroll.
The term for a CII president is typically one year. Past presidents include Brokerbility chairman Ashwin Mistry and former Allianz commercial general manager Chris Hanks.
At its annual general meeting in London today, CII members also elected Jonathan Clark as deputy president.
Beale is the first female chief executive of Lloyd's. She has previously held chief executive roles at Lloyd's insurer Canopius and Swiss reinsurer Converium, now part of French reinsurer SCOR. She has also served as global chief underwriting officer of insurer Zurich.
Beale said: "Attracting a new generation of digitally savvy talent will be crucial to our success in meeting the future needs of a more diverse and demanding group of customers across the globe. That's why I have chosen New Talent as the theme to underpin my presidency of the Chartered Insurance Institute."
CII chief executive Sian Fisher added: "[Beale's] extensive experience and achievements in the market will be a welcome addition and I very much look forward to working with her in the coming months.
"I would also like to congratulate Jonathan Clark as deputy president and thank John Moore for all his hard work and dedication in his year as CII president."