Outgoing Lloyd's boss reveals the homophobic and sexist abuse she received after taking the top job
Lloyd's chief executive, Dame Inga Beale has outlined the extent of abuse she received after taking the job at the insurance market.
She told The Sunday Times that she received letters and messages from male brokers and underwriters within Lloyd's.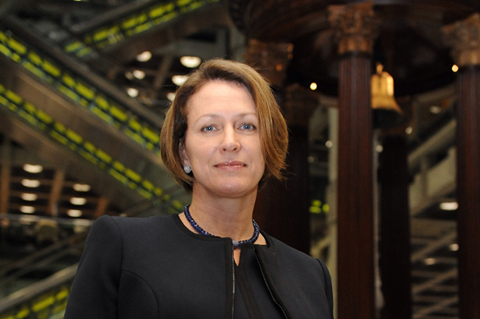 She said: 'Anonymous messages were sent to the chairman about me, and some emails and letters were sent directly to me.
'They were rude, sexist and homophobic."
One message she received apparently read: "You don't deserve to be on the planet; you should go and die."
The 55 year-old came out as bisexual in a job interview in 2009.
She said she dealt with the abuse by immediately deleting the emails and throwing away the messages, so it didn't prevent her from moving forward.
Another issue Beale said was that female chief executives felt that they would almost certainly be replaced by men.
She said male chairmen would think 'we've done that' when considering hiring a woman to a top job.
After five years at Lloyd's, Beale is leaving later this week, and is being replaced by John Neale, former chief executive at QBE.
Beale is the only female chief executive at Lloyd's in its 332-year history.
Subscribers read more