Loss adjusters will be able to pursue chartered status
The Chartered Institute of Loss Adjusters (CILA) has teamed up with employees of McLarens Aviation to develop a specialist qualification.
The course will be open to aviation adjusters across the industry worldwide covering a range of loss adjusting practice and knowledge. It will allow loss adjusters to pursue chartered status.
And Gary Clift has been announced as the "first ever" aviation adjuster to achieve chartered status, he is a qualified licensed aircraft engineer with 23 years of experience. He was previously at Qantas Airways as duty station engineer.
Clift, aviation surveyor at McLarens Aviation, said: "The CILA course has been hugely beneficial, reinforcing the knowledge and experience that I had already gained both in the field and during my time working within the aviation industry."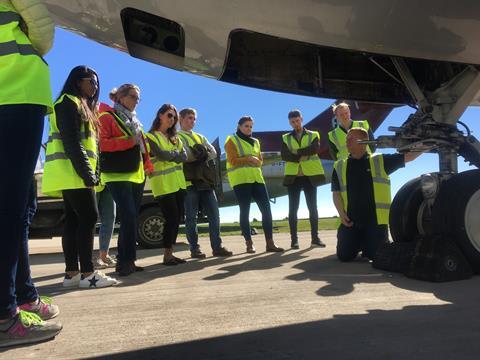 Vital support
The CILA's executive director, Malcolm Hyde, added: "Training and professional development are two areas where we provide vital support to loss adjusters across the globe and it's important that we cater to all aspects of the profession, including niche specialisms such as aviation loss adjusting."
McLarens Aviation is a provider of loss adjusting, survey and risk services to the global aviation industry, clients include the insurance market.
It has been assisting CILA since 2015 to help develop the new course by providing syllabus recommendations and exam advice.
Aviation adjusting is "niche"
Nigel Minett, managing director at McLarens Aviation explained that aviation adjusting is a "niche area" and one which requires specialist, technical expertise.
He said: "The aviation loss adjusting community is relatively small and practitioners, from our point of view at least, are often drawn directly from the aviation industry into a second career in loss adjusting. As such, it's particularly important to provide a clear framework for the development of loss adjusting skills and expertise.
"It's very positive that loss adjusters across the aviation industry now have the opportunity to pursue chartered status."
Last month, CII's chief executive, Sian Fisher revealed the body is working to introduce chartered status for MGAs by the end of the year.
The CILA is a globally recognised membership organisation for claims professionals.
Subscribers read more
How brokers win and retain motor business in the aggregator age