MGAA founding member Sian Fisher says it is a "coincidence" that efforts towards introducing MGA chartered status has come during her tenure as chief executive of the CII
CII chief executive Sian Fisher has revealed the body is working to introduce chartered status for MGAs.
The CII hopes to receive approval from the Privy Council to introduce it before the end of the year.
But former MGA owner and founding MGAA member Fisher said it is purely "coincidence" that this project has come during her stint as chief executive.
"It's not a personal whim of mine," Fisher said. "But one of the big motivators of setting up the MGAA was to absolutely give a voice and a regulatory recognition of MGAs.
"Part of that right from the start was that they wanted the CII to go to the Privy Council and get a chartered title to recognise what an MGA is, and also the importance of it now in the market.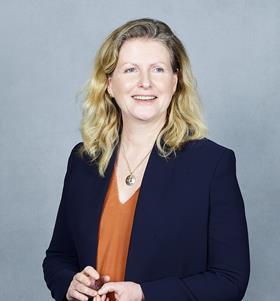 "So actually the original drive for it came from other MGAs and other members of the board of the MGAA and it was then coincidence that I then ended up becoming chief executive of the CII, and obviously that's allowed me to take it forward."
And she said given the prominence of MGAs in the industry, that MGAs should be able to be recognised with chartered status.
Consultation
The CII earlier this month launched a consultation seeking views on its current chartered proposition.
Fisher explained this decision was not prompted by any perceived bad behaviour in the industry, but was part of its policy to review whether the chartered status offering was keeping up with the times.
"The motivation has come out of enthusiasm," she said. "There's a huge amount of interest around chartered, but if you think about the sector, there are a lot of SME firms.
"When we first constructed chartered, the way it was structured meant it was clearer for bigger corporates and it was probably a bit more challenging for SMEs.
"So one of the drivers of this is just to make sure that the standard is just as applicable to all sizes of firms and individuals, not just to large corporates."
This consultation period will run until 24 September 2018 and is looking to address these key areas:
1) Eligibility criteria; how firms demonstrate their commitment to professionalism
2) Value proposition; do the current elements of chartered create a valued outcome
3) Process; addressing the application and renewal process
4) Oversight; partnering with firms to ensure professional standards are upheld
5) Expansion; raise awareness of chartered in the profession and with the public
Eleven years on from the launch of the three corporate chartered titles; chartered insurers, chartered insurance brokers and chartered financial planners, over 900 firms and divisions today hold corporate chartered status.
Fisher said the recent Public Trust Index had identified clear areas to address and that this consultation would be "essential to guide and focus direction of travel".
Fisher added: "The issue isn't about making it easier or harder to obtain chartered status.
"The issue is whether it's delivering what it needs to deliver and is it relevant.
"Society moves on, the lives of consumers change, so you have to make sure that if you're putting a standard out there that that standard keeps up with what's real in society."
Key findings from this consultation will be published in early 2019 or sooner if concluded.
The criteria were last revised in 2014.
Subscribers read more
Briefing: Why RSA results show the dangers of MGAs