Insurer to underwrite Corgi HomePlan products and back Oliva's new scheme for UK builders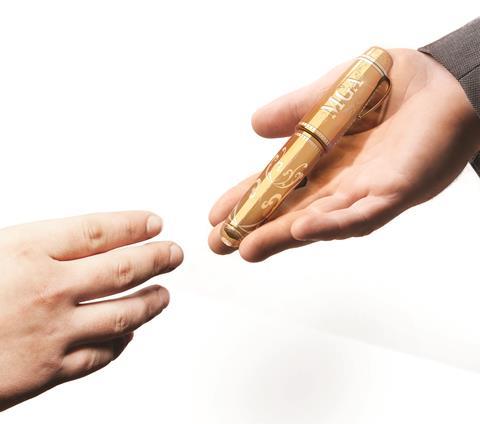 Lloyd's insurer ProSight Specialty Underwriters has signed three capacity deals collectively worth £20m of gross written premium.
The deals include ProSight underwriting the products provided by UK home maintenance cover provider Corgi HomePlan and providing capacity to underwriting agency Oliva's new insurance scheme for small to medium-sized UK builders.
Corgi HomePlan provides maintenance and breakdown plans for consumers' gas boilers central heating, plumbing and electrics.
Corgi HomePlan managing director Mark Leslie said: "Our business is growing rapidly year-on-year and having ProSight on board gives us the flexibility to offer different packages to our customers and continue that growth."
In its deal with Oliva, ProSight will provide the capacity for a new liability and contractors scheme for small to medium sized UK builders and domestic installers.
Oliva director Cliff Browne said: "It's refreshing in this hectic world to find a company prepared to afford the time to listen to our proposal and more importantly to work with us to find a solution. Added to which the willingness to act so swiftly and so expertly in providing that solution means Oliva is truly indebted to ProSight.
"We look forward to a long and successful relationship enabling Oliva to attain its goals."
As well as the two UK deals, ProSight will also provide capacity for a bespoke casualty product provided by broking group Arthur J Gallagher's Australian underwriting agency Australis.
The Gallagher product is aimed at clients in the sport, leisure, events and hospitality niche sectors.
Gallagher International binders and facilities managing director Chris Hardcastle said: "Our experience of ProSight has been excellent - understanding of risk, distribution and speed of service have all been very much evident, which is essential in today's market. Based on service and trading style to date, our team and our clients are keen to develop this relationship further."
ProSight Specialty Underwriters managing director Bernard Mageean added: "Time and again, in each of these deals, I have seen our ability to work collaboratively with our distributors to develop the best solution, while the combination of our expertise, speed of execution and geographical reach has greatly impressed our partners."
Join the debate at our Insurance Times London Market Forum on LinkedIn