Lloyd's opens its doors to the tech and entrepreneur community for the first time in its 330-year history
Lloyd's of London has launched a new innovation sandbox to search for tech talent and entrepreneurs.
For the first time in its 330-year history, Lloyd's is opening its doors to the global tech start-up and entrepreneur community, giving access to the world's largest market for specialist insurance and reinsurance, in support of its digital evolution.
Called Lloyd's Lab, and led by corporate innovation specialist L Marks, the sandbox looking for entrepreneurs, alongside early and growth stage companies operating in the InsurTech space worldwide.
This tech talent will help deliver innovative solutions to some of the key challenges the market faces and make a real impact on the market's performance.
Over ten weeks, selected start-ups will be given the opportunity to work with Lloyd's market experts to shape the next big innovation.
Start-ups will be given access to working space located in the Lloyd's building, potential funding and the chance to develop products, platforms and processes that will help transform Lloyd's into an increasingly technology-driven market.
The Lloyd's Lab will initially focus on four key themes, developed with the Lloyd's market with support from The Boston Consulting Group, together with a wildcard category.
These include:
enhancing the customer experience
building a relationship-driven culture for the digital age
powering data-driven underwriting
creating smart insurance products
Lloyd's chief executive, Inga Beale (pictured) said: "The Lloyd's Lab will contribute towards a more sustainable and competitive insurance market by providing a dynamic environment where start-ups can come in with different ways of thinking and fresh ideas.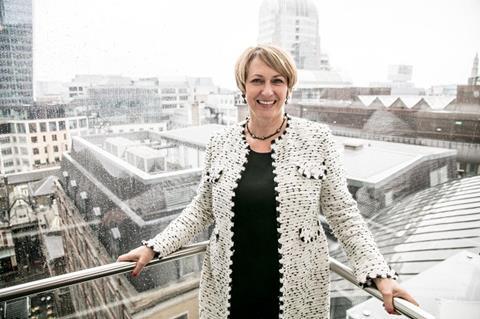 "We want to challenge how we do things and we are looking for entrepreneurs that can help Lloyd's redefine how we use technology to better serve our customers in this hyperconnected world."
Lloyd's head of innovation, Trevor Maynard, said: "We're looking for solutions that can create true commercial value for the Lloyd's market.
"Whether by reducing costs, helping make better underwriting decisions, making operations more efficient or improving the policyholder experience, we want to see ideas that make a real impact on market performance."
The deadline for the first round of entries is 22 July 2018.