This year saw only three insurtechs in the FCA Sandbox out of 29 firms in total
The FCA has announced its fourth regulatory sandbox for 2018, in which three insurtech firms join the list.
The insurtechs in the sandbox, an initiative originally launched in June 2016 to support the objective of promoting effective competition in the interests of consumers, include Etherisk, Pluto (formerly known as Meet Mia) and Universal Token.
But GovGrant's chief executive Luke Hamm says that three "isn't enough."
Hamm made the comments in light of the UK based tax service providers recent move to target insurtechs and the insurance industry for research and development (R&D) claims assistance.
Insurance is an industry he says does not seem "innovative" on the face of it, but is in fact full of opportunity.
He said:"Insurtech gives the market the opportunity to look forward when pricing risk, rather than having to rely on historic performance.
"The big names need to step up and throw some money at good ideas."
Who are the insurtechs in cohort 4?
Etherisc: Launched in 2016, it claims to be the "first decentralized insurance service" that uses smart contracts on a blockchain to provide fully automated, decentralised flight delay cover. It was also listed in cohort three last year. Its mission is to build decentralized insurance applications to make the sale of insurance more efficient.

Pluto (formerly known as Meet Mia): Its tagline is "travel insurance for people who don't like insurance." It uses a chatbot on Facebook messenger to allow customers to buy and manage their own travel insurance. Launched last year, its policies are written in a straight forward manner and customers can "ask" the chatbot what they are covered for. Group discounts and automated claims handling are also set to be available. The insurtech recently said it was "proud" to be accepted in the 2018 cohort.

Universal Tokens: A service that leverages blockchain technology in the distribution of insurance products reinforcing trust and building on positive user experience. It recently welcomed crypto expert, Michelle Zilocchi to its advisory board.
Twenty-nine firms were accepted into the cohort out of 69 applications this year, spanning the financial services sector including consumer credit and automated advice. Each will have the opportunity to fine tune its product testing in a real market environment "safe place." All tests are conducted on a small-scale short-term basis and FCA is working with each firm to agree testing parameters whilst implementing appropriate consumer safeguards.
Hamm said that insurtech has to be a "positive force" as it's "driven by the need to be customer-centric." The same need being the FCA's aim in its current cohort, it is keen to explore whether consumer benefits can be delivered in a controlled environment whilst managing associated risk.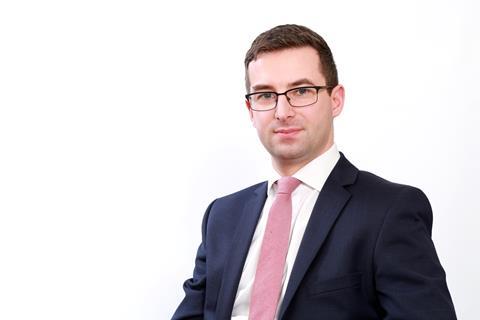 He said the risk here is the commercial model drawing on the example of US based insurtech, Lemonade and its recent losses, it lost $15.8m in an underwriting loss in 2017. Hamm said: "Tech for distribution isn't that helpful at the moment."
But Hamm added: "The FCA also needs to continually learn from what is going on both inside and outside the sector. And ensure that feedback from clients and from the market informs their regulatory policy."
He said there's a "real risk" that tech can enable paving the way for great new developments, only for regulatory burden to destroy that opportunity.
Hamm said the FCA needs to take a "hard look" at this and challenge themselves about what is right for the client, for example "over the top interpretations of demand, needs and disclosures.
"Only what is relevant, fair and actually part of the buy process should apply," he said.
He continued: "Equally however, clients (and lawyers aiming for potential compensation claims), need to accept that the means of purchase embedded in the way they seek to trade cannot be used to claim compensation should it go wrong.
"It's also crucial of course that the inevitable rogue shouldn't poison the well when it comes to insurtech progress."
The FCA has been contacted for comment.
Subscribers read more
Corporate insight: the drive for innovation in insurance