Philips De Vuysts take legal action against insurer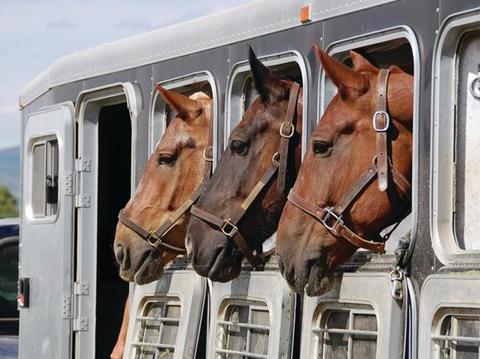 Lloyd's of London is being sued for €351,075 (£293,189.75) by the Belgian owners of a show jumping horse which died.
Ignace Philips De Vuyst and Caroline Philips De Vuyst, of Ninove, Belgium, claim that Lloyd's has failed to pay out following the death of their horse Benjamin.
Ms Philips De Vuyst insured the horse for €350,000 with Lloyd's through Belgian insurer Catherine de Buyl Insurance S.A. (CDBI) in April 2010 and was issued with an insurance certificate.
The Philips De Vuysts allege that Benjamin suffered an accident in his stable in July 2010 and was subsequently put down on medical advice due to the nature of his injuries.
They filed a claim two days later but allege that CDBl contacted them to say it had overvalued the horse.
"The claimants will say that they were informed by Ms Iappicaino that CDBI had made a mistake and should not have insured the horse for so much," read the writ.
"From that point forward, the claimants will say that their claim was stalled by the defendant."
In January 2011, the Philips De Vuysts say they received an email from Lloyd's solicitor Philip Levy Cabinet D'Avocats, who sent a French vete to Italy to go through their vet's and surgeon's reports on the horse and the medical evidence.
D'Avocats remained "unable or unwilling to satisfy the claimants' claim", the writ says.
They claim that Lloyd's, through D'Avocats, has been "negligent in failing to ensure its claim was dealt with either properly or at all".
The Philips De Vuysts have claimed the benefit of the policy worth 350,000 Euros in damages incurred.
They have also claimed 950 Euros in hospital fees incurred for Benjamin and 120 Euros in interest costs.
A Lloyd's spokesman said Lloyd's didn't comment on ongoing legal cases.
The Philips De Vuysts' lawyers Pirola Pennuto Zei & Associati UK LLP had not responded at time of going to press.