Broker eyes international expansion with Formula One broker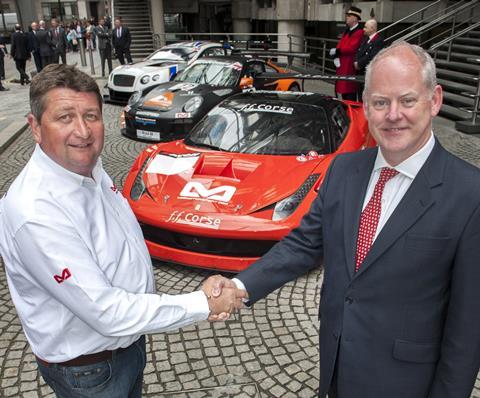 Lockton has bought specialist racing broker MIS Motorsport in a deal it said transforms it into Europe's largest motorsport broker.
With clients ranging from Formula One teams to karting clubs, Lockton said the acquisition would help it win business in the US, Middle East and Asia, as well as providing cross-selling opportunities for its private clients division.
All 10 members of staff at Leeds-based MIS Motorsport, including chief executive Dermot Hanafin, have joined Lockton.
The combined business will place £15m of gross written premium into the market, of which £12m was from MIS Motorsport. Before the deal, Lockton was the broker for MIS' delegated authorities.
Cover arranged includes insuring cars when they're racing or in transit, personal accident cover for the drivers, and liability insurance for race track owners.
Lockton partner Paul Jack described the US as an "untapped market", and said Lockton's offices could benefit from Hanafin's worldwide motorsport contacts.
Hanafin said he would continue to support the insurers MIS Motorsport has worked with so far. They are: Amlin, which writes most of its commercial business; Liberty, which insure the cars while racing; and WR Berkeley and other Lloyd's Syndicates that underwrite drivers' personal accident policies.
Cross selling
Jack said Lockton's private client business could also benefit from access to the senior businessmen who insure their racing cars or teams through MIS.
"MIS Motorsport are not necessarily equipped to do large property casualty corporate business, which is our bread and butter," he said.
"Typically, MIS Motorsport would be looking after someone's racing endeavours. The client's probably got a home or homes, he might have some buy-to-let properties, he might have a boat, he's probably got a road car, family.
"MIS Motorsport and Lockton Private Client, which we started two years ago, go together really well."
Lockton is also considering using the claims app MIS developed for international racing teams for other clients. The app lets teams submit a claim, including photos, with their phones, which prevents time zone differences from delaying claims settlements.
Terms of the deal were not released.