Car buyers can buy insurance direct through Nissan dealerships or online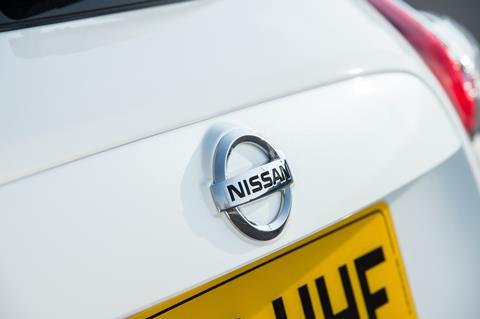 Maiden Insurance has agreed a three-year retail insurance partnership with Nissan Motor (GB).
Customers buying a new Nissan car or light commercial vehicle will be able to buy "Free to Go" driveaway cover at the dealership through a dedicated portal. Alternatively, they can get a quote and buy cover through a Nissan-branded website.
Under the agreement, Maiden will also manage the Nissan employee car ownership scheme.
Maiden head of partnership development (UK) Ronnie Simmons said: "The strength of (Nissan's) brand and vehicle sales performance allied with Maiden's fresh and innovative approach presents a great opportunity to grow Nissan's insurance business to the level expected for a leading manufacturer."
Nissan Motor (GB) aftersales director Mike Thompson said: "This new partnership will really add value for our customers by streamlining the process through which they can find a competitive quote and purchase an insurance policy for their new Nissan."