Cost-cutting plans do not include further job cuts, says Watson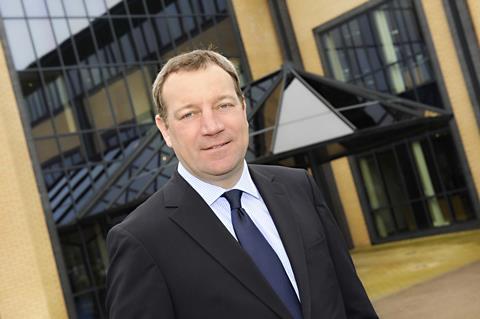 Cost reductions aimed at boosting Ageas UK's profitable retail sector are not expected to include major job cuts, chief executive Andy Watson has said.
The company's retail broking profits were up 19% to £14.6m in the first half of 2013 year on year, but revenue fell 11.6% to £93m across the division, which includes RIAS, Castle Cover, Ageas Insurance Solutions and Kwik Fit Financial Services.
Speaking after the release of Ageas UK's interim results, Watson said the profit rise was partly due to a one-off tax benefit but the retail division, which contributed one-third of profits, continued to be very important to the group.
"It is a very competitive area, so we are taking action to address that," he said. "One of the actions is looking at our costs. But there has just been a relatively small number of job losses across the Ageas retail sector over the past year, and I don't expect to be making any major economies through job losses going forward."
A total of 170 jobs had been cut when the company closed a Birmingham office in a previous year.
Ageas UK's net profit rose 17.3% in the first half to £49.1m compared with H1 2012 and the group's combined operating ratio (COR) improved by 0.3 percentage points to 98.5%. Across the group, non-life gross written premium (GWP) rose 3.3%, but in the commercial and specialty risk sector, it fell 29.3%
Boosting profitability
Watson said the sharp drop in commercial and specialty risk GWP was due to an action plan aimed at boosting profitability in the segment. Its COR had improved to 103%.
"The whole emphasis in commercial over the last couple of years has been to prioritise profitability against volume and we are now starting to see the benefits of that action policy," he said.
"We have a commercial lines profitability much closer to where we want to be, so we will now shift the emphasis towards growing that account."
A 74% drop in profits at Tesco Underwriting was largely due to adverse claims developments in 2012, when new business volumes had been reduced while corrective actions were taken, said Watson. As a result, new business volumes were lower in the first half of 2013, particularly in the motor account.
Groupama contribution
Groupama Insurances, which was acquired by Ageas UK last September, had contributed £166m to the group's revenue and £7m to profit in the first half, he said.
The integration of Groupama in Ageas UK was "progressing very well" both internally and externally, with one underwriting team now writing business for both brands, said Watson.
Externally, the company was working through a formal process of regulatory approvals, including two court hearings.
"We are on target to complete that process in the fourth quarter of this year," he said. "Groupama will then be entirely integrated into Ageas and the Groupama name will go by the end of this year."
Price movements
Looking forward, Watson said management would be watching price movements in the motor market closely after Ageas had seen "variation in performance" in its motor portfolio.
"But our prices are stable as we speak and that is our priority, so we have no plans to cut prices further," he said.
"Overall, we have got momentum at the half-year and we would expect that to roll into the second half."