Claim thrown out after it was found that claimant was not in vehicle at time of accident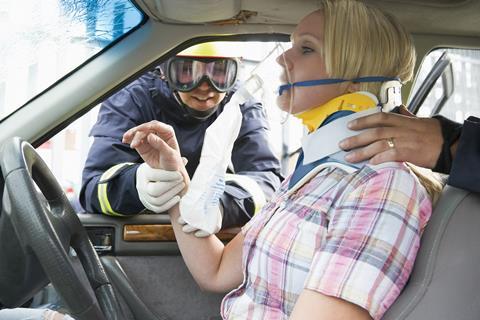 A personal injury claim against Horizon Insurance has been kicked out of court after it was revealed the claimant was not in the vehicle at the time of the accident.
Leszek Rogalinski has been ordered to pay insurance company Horizon's legal costs of £7,744, after the judge ruled his claim was fundamentally dishonest.
Rogalinski claimed he had suffered six months of lower back pain after another vehicle rolled into his parked car.
But law firm Horwich Farrelly said it was able to gather evidence which proved the construction worker had lied about being injured.
As a result Rogalinski was ordered to pay insurance company Horizon's legal costs of £7,744.
The claim followed a minor incident in September 2013 when the defendant, a local bank worker, did not fully apply the handbrake of her Ford Focus as she parked near the University of Southampton.
Her car had rolled into Rogalinksi's unoccupied car. He was washing his car at the time.
The court heard that even if he was in the car at the time he would not have suffered the injuries he claimed he had.
Rogalinski's claim reached trial at Southampton County Court on 5 August 2016.
The judge also heard how two of Rogalinski's friends had also claimed to have been in the Audi at the time of the bump, going on to submit personal injury claims of their own.
However, the defendant recalled that the claimant's friends had been sitting on Rogalinski's doorstep.
The claims were withdrawn and the pair did not give evidence at Rogalinski's trial.
Horizon claims director Peter Goodright said: "Our fraud team identified concerns with the validity of this claim at an early stage. By working with our policyholder and Horwich Farrelly we were able to build a strong and robust case to successfully defeat the claim and secure a finding of fundamental dishonesty.
"We are delighted with the outcome of the case and the message this sends to anyone involved in or considering committing insurance fraud."