Claimants have been ordered to pay defence costs for the fundamentally dishonest PI claims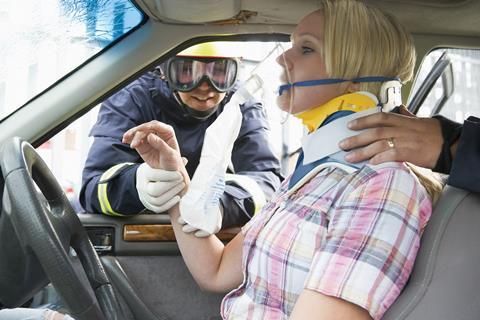 Two personal injury claims have been thrown out of court for being fundamentally dishonest after the claimants were caught participating in rugby matches on television following the accident.
Steven Blake and Caine Herbert have also been ordered to pay over £20,000 in defence legal costs for the fundamentally dishonest PI claims.
Blake and Herbert from South Wales claimed they had been injured when the coach they were travelling on was hit by a Transit van in front of the Houses of Parliament in March 2015.
On that day they had been taking part in a back to work scheme for ex-offenders and long term unemployed, called 'School of Hard Knocks' part of which came to be filmed by Sky.
But following an investigation by Markerstudy and DWF, footage of Herbert and Blake taking part in a series of rugby matches on Sky Sports was discovered some days after the collision.
The film which showed Blake and Herbert playing rugby, including taking part in a full 80 minute game, was shown at their trial in September.
Coupled with the evidence from the coach driver the Judge dismissed the claims, concluding that the claimants had both lied and their claims were fundamentally dishonest.
The Judge also said that the impact could not have caused injury to the coach occupants, meaning that claims that had been made by four other claimants are unlikely to be advanced.
DWF says had they succeeded in their claim, they each stood to gain over £17,000, inclusive of their legal costs.
A Markerstudy spokesperson said: "This case highlights why there is a need for the government to tackle whiplash claims.
"Both Claimants sought to opportunistically take advantage of what was a minor coming together between two vehicles, by claiming they were injured when they were not. This is the right outcome to the case."