Court hearing outlines events that led to doctor to pay costs over the whiplash claim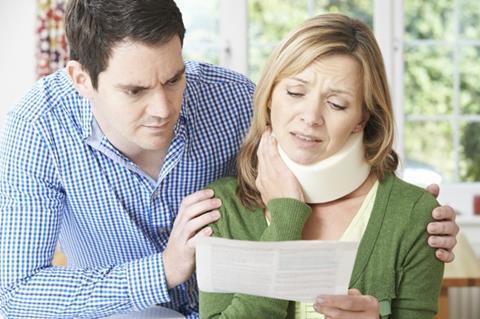 A doctor has agreed to pay Ageas £40,000 to settle a claim that she exaggerated medical evidence in hundreds of whiplash cases, according to reports.
GP Grace Kerali, was accused of providing "misleading or inaccurate" reports involving soft-tissue injuries resulting from collisions.
The judge described the case as the first in which an expert witness had been ordered, or agreed, to pay the costs of an action.
Ageas told a judge that the average prognosis for recovery from whiplash injuries provided by Kerali was 14 months, while hundreds of her peers, they claimed, put average recovery at eight months, The Times reports.
During the case Ageas and law firm BLM presented evidence to the judge.
Ageas reviewed more than 1,000 cases involving soft-tissue whiplash injuries in the reports by Kerali.
The insurer said it found that in the 126 cases involving Kerali no adult claimant received a prognosis of less than 11 months unless they had already recovered by the date of examination.
Additionally a claimant's average damages in cases involving Kerali was significantly higher than cases involving her peers.
But lawyers for the doctor accused the insurance company of "trying to shoot down a medical expert whose reports they don't like".
In a hearing earlier this month at Liverpool County Court both parties agreed to drop proceedings if Ageas's costs were paid.
The insurance company claimed £100,000 in costs and an interim award of £40,000 was made by the court.
Kerali's legal firm, Campbell & Co, said she "decided on a commercial basis to simply bring matters to a close by agreeing to pay costs" and added that there was no finding against their client.
Ageas chief executive Andy Watson said: "The court order for a medical legal expert to pay costs sets a precedent and we hope it will discourage hyped up claims.
"Disrupting Dr Kerali's medico-legal work provides definite financial benefit to customers, especially given the fact that, on her own evidence, she was preparing up to 2,000 medical reports per year."