The broker office closure follows a 45-day consultation with employees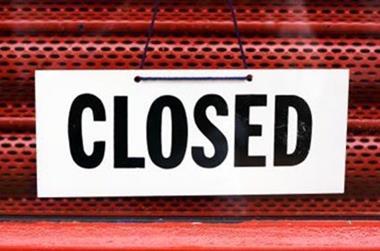 Ageas has confirmed that its Uddingston office in Lanarkshire which housed the Kwik-Fit Insurance Services (KFIS) Business will now close on 31 March 2017.
The insurance and broking group announced its plans for the closure back in November, putting 521 jobs at risk.
Following a comprehensive 45-day consultation with employees, including one-to-one meetings and consultation with staff representatives, Ageas today said that no alternative options were received.
Although engagement with Scottish Enterprise and North Lanarkshire Council had led to interest in the site and people from third parties, none of this developed into workable proposals, the insurer added.
But Ageas Direct and Partnerships chief executive Ant Middle added that more than 1,800 relevant role opportunities had been identified for the affected staff, after talks with third parties including up to 40 contact centre-based firms.
Middle added: "This not only evidences what we already know – that we have capable, skilled and experienced people – but also that there are many good opportunities in the local area. We will do all we can to support our people in securing alternative roles."
Ageas said it was now focused on helping employees with their next steps.
The business has invited the government-backed service Partnership Action for Continuing Employment (PACE) to its Uddingston site to provide employees with advice on dealing with redundancy and finding alternative employment.
The firm is also setting up onsite recruitment fairs with local businesses.
Middle added: "I know this has been a difficult and unsettling time for all of our employees and I want to thank each of them for their professionalism throughout the process. I hope that the additional services we are providing will prove valuable."
The servicing of the existing KFIS customers is expected to be carried out from other Ageas offices.
Insurance Times understands that KFIS will no longer write any new business after 31 March 2017, but it will carry on renewing business for existing customers - solely underwrittten by Ageas.