A new survey reveals how law firms believe they will be affected by the whiplash reforms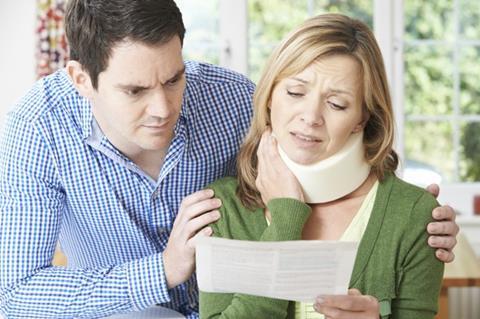 Law firms fear they will have to close their personal injury divisions or their whole business if the government pushes through its plans to increase the small claims limit, according to reports.
According to a study of 71 firms by claims management company, First4Lawyers, found that 29 intended to close down, while another 17 said they would only survive if the increase was limited to car accident claims.
Only a small proportion said they could see an opportunity to advise those with small claims, or felt they could survive the reforms because of how diverse their business was, the Law Gazette reports.
First4Lawyers said: "This is a moment of existential threat for many law firms. The government needs to understand that in its pursuit of a mythical £40 off motor insurance premiums, it is stripping the injured of their rights to justice and causing serious damage to thousands of hard-working professionals who are doing no more or less than upholding the law of the land."
The Ministry of Justice (MoJ) launched its whiplash consultation last month.
Under the plans the government plans to scrap the right to compensation or put a cap on the amount people can claim for minor whiplash injuries.
The MoJ is also proposing to raise the limit for cases in the small claims court for all personal injury claims to £5,000 from £1,000
The consultation will run until 6 January 2017.