Leaving Ageas 'the toughest decision of my life'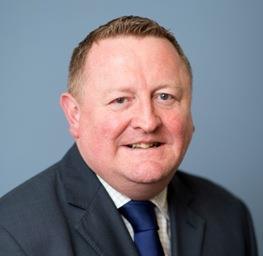 Ageas retail and distribution chief executive Mark Cliff is to leave the company to become executive chairman of Brightside, Insurance Times can reveal.
As executive chairman Cliff will work to build Brightside's underwriting capacity and generate growth organically and through acquisition.
He will also become a shareholder in the business, which was bought by private equity investor AnaCap in July for £127m.
Cliff will stay at Ageas until it has appointed a replacement and work on a handover with them, he said.
With a £88.6m brokerage, Brightside is the 18th largest broker in the UK, according to the Insurance Times Top 50 Brokers.
Cliff said: "The opportunity is there to make acquisitions and move higher up the list.
"The key is that we build a sustainable business around great service, which is also equipped to deal with the digital age."
Brightside's profits fell 39% last year after insurer Southern Rock, which is controlled by Brightside's founder and former chief executive Arron Banks, pulled capacity. Southern Rock had provided more than 40% of the group's gross written premium in 2012.
Cliff said he would use his market relationships to "improve the situation."
"I don't know what that will look like until I start but I've always believed one of the key elements of a retail environment is those strong relationships with your insurer partners," he added.
Executives
Brightside chief executive Paul Williams said he was "delighted" by the appointment.
"I am delighted Mark is joining the business as he comes with a fantastic track record and visibility in the marketplace," he said.
Asked how a chief executive and executive chairman would work together, Cliff said: "Given the desire and ambition of the organisation to grow, AnaCap feels having somebody experienced to sit alongside and help mentor the chief executive, and work with them, would work well."
"It's also providing that external chairman role of helping to manage the external stakeholder and work with the market."
Cliff said there would be clear job descriptions understanding of which areas he and Williams would be responsible for.
He added that an executive chairman's role would be to "challenge the rest of the executive team around performance and what the business model will look like" and also to be supportive of their and AnaCap's plans.
Private equity
The move will be the first time Cliff had worked for a company controlled by a private equity house.
Cliff said: "I've been really impressed with AnaCap's people, skills, desire and agility.
"My impression is they're very supportive and bring a range of skills that will support the business."
AnaCap co-managing partner Peter Cartwright said: "We have exciting plans for Brightside and believe Mark will be a major catalyst to realising these.
"The business continues to transform itself under new ownership and he will play an important role in many key areas including the development of our expanding relationships with key carriers."
Hard to leave
Cliff said that leaving Ageas, where he has worked for eight years, was "the toughest decision of my life."
"I'm very sad to be leaving the people I work with and the teams I've built.
"I'll miss it – I don't think there's any other way of putting it," he said. "But I do feel this is the right opportunity and one I'm really excited about."
In a statement Ageas UK chief executive Andy Watson said: "Mark has played a pivotal role in developing our business and I will be sorry to see him leave us during the course of next year.
"Mark has successfully achieved the collective support and commitment from Ageas, including the UK board, for a clear, targeted strategy and significant investment programme to ensure further profitable growth within our retail business. The implementation of that strategy has progressed very well and will be continued by Mark's successor."