But Ian Stutz says any possible departure of Brokerbility members through acquisition will not affect quality of network's book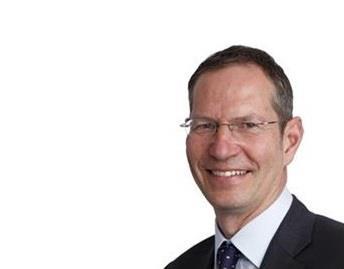 The acquisition of Jelf by Marsh will lead to a ripple of more brokers interested in selling their businesses to larger brokers looking to strengthen their SME business, Brokerbility managing director Ian Stutz has said.
But Stutz added that any possible departure of a broker member through acquisition, was not a worry for the network because the deals negotiated with partner insurers were based on the quality of the business and were done at a time when the network smaller than it is now.
"Those deals are not based on volume but the quality of the book. The quality does not change whether you are £600m or £500m," Stutz added.
"We know that because virtually every member in the group is chartered and they subscribe to the elements of the manifesto around behaviour and quality as a broker – that also gets us far more traction with insurers than us saying by the way we have grown by this amount."
Marsh paid £258m for Jelf in September, which works out between 13 and 15 times earnings before interest, tax, depreciation and amortisation (EBITDA). Marsh has said it will continue to eye up more acquisitions.
Following the acquisition brokers speculated on whether Aon would make sizeable UK acquisitions to compete, while US broker Integro has been tipped as a frontrunner to buy Leeds-based broker Henderson.
Stutz said: "Every so often in the insurance sector someone disturbs the environment and sends a few ripples.
"The Marsh/Jelf deal has reawakened a lot of independent brokers to the fact that there is a potentially a big return for their business."
As a result of the "ripple effect" of Marsh buying Jelf, Stutz said that insurers were even more keen to give their support to Brokerbility's independent brokers.
Network members have grown by an average of 6.5% over the year, with some achieving double digit growth, mainly driven by organic growth.
Stutz said: "The insurance market is brutal at the moment, There is huge amount of capacity from new entrants coming in and old players trying to build their books.
"The fact that our brokers have managed to grow by 6.5% shows that the SME model is by far the strongest."
As the end of the year approaches the network has 34 members while the amount of gross written premium it controls has grown by £40m and is pushing towards £650m.
Brokerbility is also in discussion with six brokers interested in joining the network.
Following a consultation with members at its recent national conference, the network is currently drawing up its business plan for next year.
Based on feedback from members, among the areas that Brokerbility will be concentrating on include, offering further support on the Insurance Act, developing the e-trading proposition and a focus on how future negotiations with insurers are shaped.