Consolidator continues hiring spree ahead of new network launch in October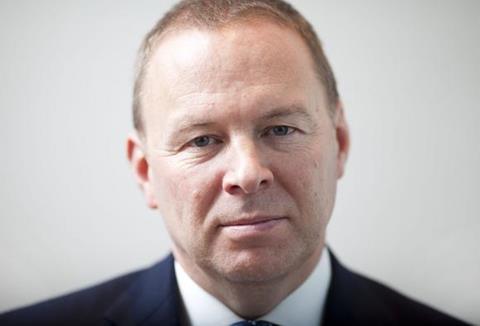 Giles chief executive Brendan McManus (pictured) hopes to capitalise on uncertainty among networks by launching an offering to brokers.
The consolidator has been bulking up with new hires. It swooped on three former members of Cobra Network's top team, who quit after it was bought out by chief executive Steve Burrows.
Cobra's ex-network and London markets managing director John Lincoln will join Giles in January after gardening leave.
He will lead a new networks division that already includes Westinsure, as well as Giles's Lloyd's wholesale arm FSJ alongside former Cobra colleagues Ray Heap and Dave Truman.
McManus told Insurance Times he plans to invest heavily in a new network venture.
Networks have been in the spotlight since Aviva's fallout with Broker Network, Cobra's sale and Nick Houghton's decision to quit Broker Network.
But McManus has no concerns over timing. "It's a very good time for us to be investing in a network proposition. While others may be on the back foot we are firmly on the front foot with our investments," he said. "Much has happened in the past few years in networks and it
has been a stable environment. But that's changing."
Giles's network offering will be "slightly different" to its current offer through Westinsure, the 175-member network it acquired in 2010 through underwriter Ink. McManus expects to unveil it in October and for more new faces to join the firm.
This year insurers have been reviewing deals with networks, raising questions over the sustainability of the model. But McManus said: "Networks are here to stay. They have to change with the times and look at the proposition both for the regional broker and the insurer. I don't think that [other] propositions stack up if it's just based on a commission deal."
McManus is no stranger to networks: while at Willis the mega-broker launched its own network in the UK broker market.
He also has an eye on recruitment across the broker, having brought in former Barbon managing director Nick Sharp as executive director - though M&A director Hazel McIntyre is leaving.
Meanwhile, Willis has added 12 members to its networks.
The Willis N2 network for small community brokers has enlisted HS Coleman (Insurance Services), Evans & Lewis, Abaco Insurance Brokers, Bestford & Company, Penn Insure, Stonehouse Financial Services, and Financial Management (UK) trading as Commercial Direct. Willis Commercial has brought in Chesham Insurance Brokers, Cumbria Insurance Brokers, Brownhill Insurance Group, Houghton Insurance Bureau and Grove Insurance Services.
McManus's hires
May 2012
Alan McEwan joins from Towergate; Bernard Mageean joins from Broker Network
June 2012
Paula Williams joins from Alec Finch Group; Simon Pearce joins from Brightside Group
August 2012
Dave Truman joins from Cobra
September 2012
Nick Sharp joins from Barbon; Ray Heap and John Lincoln join from Cobra