Justice minister Lord Keen says planned whiplash reforms will increase role of CMCs
Greater involvement by claims management companies in the personal injury market will be "beneficial", according to Justice minster Lord Keen (pictured).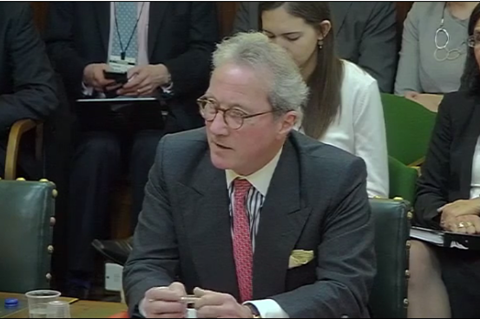 Giving evidence to the House of Commons Justice Select Committee, Keen said after the government introduces its planned restrictions on small personal injury claims, CMCs will be able to look after claimants that would previously have been represented by lawyers.
The new Civil Liabilities Bill will raise the small claims court threshold from £1,000 to £5,000 for injuries in road accidents and to £2,000 for other small personal injury claims. Claimants in small claims courts are not able to reclaim legal expenses and therefore usually do not have legal support.
Keen admitted that, though some CMCs are "rogue", "good" CMCs can substitute for before the event (BTE) motor legal expenses insurance (MLIE), which would currently provide them with legal representation.
"Good CMCs look after their customers and if the claims management companies move into this market, that can be extremely beneficial," Keen told the MPs.
"Of course we are concerned about the behaviour of some rogue CMCs and we are increasing regulation in this area, but there is no reason to suggest that substituting some CMCs for BTE insurance is a bad thing.
'It may mean CMCs come into part of the market they have not been in before – that is not in of itself a bad thing.'
Keen told the committee that litigants in person (LIPs) would be able to navigate the small claims process once solicitors excluded. While there will be more self-reprented claimants, the system will be changed to make it user-friendly, he said.
Keen admitted to the MPs that he did not know how many fraudulent claims are made each year, but he predicted that the number of personal injury claims will fall once people "pause and think about the merits of their claim before they make it".
He said claimants can turn to Citizens Advice Bureau for assistance, though he said the Ministry of Justice had not yet discussed this with the CAB.