The bots also cut customer call time from 16.5 minutes to 10 minutes
AA Ireland has developed its own Quote Bot and Customer Service Bot in a bid to reduce missed webchats and reduce call times.
The insurer managed to slash missed web chats by 81%, reduce call times by 40% and increase its conversion rates on customer quotes generated out of hours by 11%.
It introduced chatbot technology as the firm was missing out of hours messages from customers. The chatbot manages customer policy renewals, improves conversions on new quotes and to create a convenient way for existing customers to gain access to their policy information 24 hours a day.
Louise McCormack customer lifecycle manager at AA Ireland said that the firm's goal is to be an end-to end service with the platform enabling it to do more in the future.
AA Ireland is continuing to analyse how people talk to the bot, so that conversations can be further improved and tailored to the individuals' needs.
Why ServisBOT?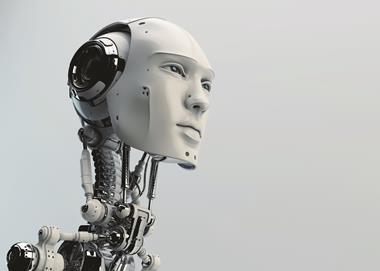 AA Ireland selected the ServisBOT platform as it can generate a multitude of Bots that handle specific tasks including onboarding, providing quotes, and managing renewals.
After successfully implementing the Customer Service Bot, AA Ireland is currently adjusting its policy driver so that it can implement a Sales Bot and a Policy Bot which will be able to make suggestions to guide customers to match their cover to their requirements, to help them to get a better price for their policy.
What do the bots do?
The Quote Bot was designed to interpret quote details and make personalised recommendations to help customers get the right level of cover and price. It navigates customers to the right page location and allows them to make required changes.
If a customer needs further assistance, the conversation can be transferred to human chat through the bot's integration with Zendesk – the webchat software used at AA Ireland. Requests for further assistance made out of hours can be dealt with via a scheduled call back.
Meanwhile the Customer Service Bot was designed to provide a conversational interface meaning that it offers customer assistance for frequently asked questions, insurance renewals and policy changes across all products. Any handover from the bot to Live Chat, or telephone support, can be activated for more complex queries.
AA Ireland's customer service agents have reported better productivity because they are spending more time handling objections, answering more detailed queries and converting more difficult sales. Self-service sales using the Bot are also increasing.
McCormack added: "We do a large volume of quotes on the website, however the percentage of people that our call centre gets to speak with on the phone is quite low in comparison to the volume of leads that are coming in online.
"The bot gets to interact with a much higher volume of people post online quote than we would be able to communicate with through the call centre alone. For customers that click through to the Bot 80% are using click feature versus typed, people ask questions using the bot, and the bots are responding. That's huge for us. People even say, 'thank you' to the bot at the end of conversations."
Where it all began
It all started six years ago when AA Ireland introduced its mobile app which it now claims to offer the quickest way for customers to report roadside breakdown.
McCormack explained that "lead generation is expensive in our industry".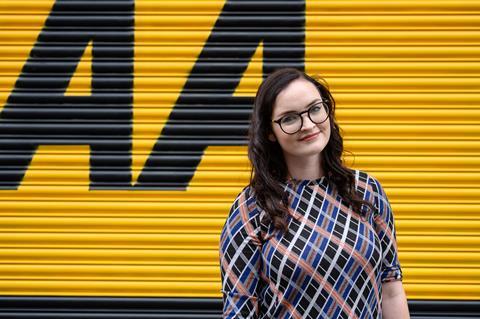 "Increasing conversion even by one to 2% helps to make the business more profitable. The potential to use AI-powered chatbots to improve our conversion rates, while providing operational efficiencies across customer service, was an opportunity we couldn't ignore," she added.
McCormack worked with conversational AI platform provider – ServisBOT to develop, test and implement Quote Bot in less than three months.
In addition to the increase in conversion rates, AA Ireland has also found that contact centre call times have been reduced from an average 16.5 minutes to 10 minutes where customers have used Quote Bot to answer their initial queries.
Answering questions and educating consumers about insurance is often handled by AA Ireland's call centre staff while they are on the phone or during an agent-led live webchat with customers.
Deploying chatbots helped relieve the pressure that the call centre was under and filtered out any less complex questions so that staff could turn their attention to trickier queries.
Subscribers read more
How bots and automation could offer greater efficiency for claims handlers