Here we feature SBS's entry into Excellence in Technology – Claims
SBS entered its self-service claims bot
What key achievement did your entry highlight?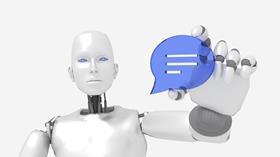 The cornerstone of our success has been the continuous optimisation of our operating model through the use of technology.
Our self-serve claim-bot is targeted at policyholders making mobile phone and 'gadget' claims.
Today's digital consumers value convenience and speed; they want to interact with insurers in their own time. The self-serve claim-bot offers a complete claim process, from initial FNOL (first notification of loss) questioning, product validation, excess collection, collection for repair, replacement product supply or an e-voucher.
During this recent period of social distancing and lockdown, customer uptake of our claim-bot has exceeded 86% of gadget claims.
Can you share data or testimonials to back up your bid to win?
Our innovation strategy is prioritised, based on 3 very simple operating principles:
1. Reduce our clients' claim spend – we have successfully reduced claim cost by >£1.3m;

2. Settle claims faster – Average claim timeline have reduced by 75%;

3. Delight the policyholder – Our NPS score has increased to >86.
Our self-service claim-bot has exceeded all targets set, delighting both client and customer.
What sets your firm apart from the other shortlisted contenders?
SBS have become a driving force of positive digital disruption within the marketplace, coupling together claims costs savings and increasing customer satisfaction.
Our claim-bot has been warmly received by customers wanting more control over how and when they interact. This has led to an increase in delighted customers and, no doubt, policyholder retention.
We anticipate that our claim-bot will become the primary interaction channel with our customers in the long-term therefore, this is another exciting part of our innovation strategy and continued digital evolution.
How will you celebrate if you are the victor?
This year, we (SBS) celebrate our 20th birthday. Winning an Insurance Times Award would be a fantastic achievement in a very significant year – and compliment the hat-trick of award wins at the Insurance Times Tech & Innovation Awards 2020.
Our celebrations would be very much team based, so in these very different socially distancing times, I can see lots of e-champagne corks being popped.