Here we feature Premfina's entry into Business Partner of the Year
Premfina entered its white label premium finance software

What key achievement did your entry highlight?
We empower our clients who may have never ventured in this space to do premium financing themselves as they know their customers best with a digital online ecosystem to address the needs of the end insurance consumers and customers; but also to make insurance more accessible and affordable by empowering brokers, MGAs and insurers.
We allow brokers and MGAs to maximise control over their customer relationships and increase revenue and profit by providing them with their own-branded premium finance software and financing options.
Can you share data or testimonials to back up your bid to win?
A reflection of our ongoing support to our clients is shown through their testimonials:
Bennetts - A Division of Saga claiming "PremFina gives us control";

Assura - "We couldn't be happier with our decision to work with PremFina";

One Call - "The only solution offering flexibility, technology and scalability";

Reactive Insurance - "Level of customer care and training has been exceptional";

Robert-Goodson -"Premium finance with a difference";

Larsen Howie -"We've took our customer service offering to the next level and gained on our competitors".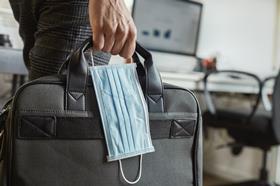 What sets your firm apart from the other shortlisted contenders?
PremFina is the only premium finance company offering our own integrated white label software, with flexible financing options.
Flexibility is our differentiation in the market and key to our success.We exist to help people, empower our partners and transform the insurance industry for the better, creating a world where insurance is accessible and affordable for everyone.
We offer a unique hybrid of financing by allowing brokers/MGA's to self-finance and control all their revenue by setting their own fees, charges and interest rates.
They can mix and match their own funds plus third-party funds for a unique premium finance offering in the market.
How will you celebrate if you are the victor?
The whole team at PremFina is grateful for the recognition. We will celebrate as a team (most likely virtually) if we are the victor.