Here we feature CDL's entry into Excellence in Technology – Service Provider
CDL entered its Hummingbird syndicate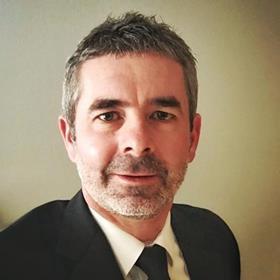 What key achievement did your entry highlight?
CDL's Hummingbird Syndicate gives insurance providers access to cloud technology to analyse millions of insurance quotations at sub-second speed, enabling members to identify suspicious patterns, at scale, and combat application fraud before it happens.
Collaborative in nature, the solution gives members a market-wide view of consumer activity by pooling huge volumes of quotation data.
Sophisticated matching routines enable providers to identify changes being made to risk data in real-time and take protective action at point-of-quote.
By sharing infrastructure, members also gain significant economies of scale, making it an extremely cost-efficient solution.
Can you share data or testimonials to back up your bid to win?
"We've seen a 40% reduction in chase communications and are on track to reduce post-sale cost to service by 50%. There's been a 7% reduction in cancellations by declining to quote people engaging in significant quote manipulation," Ray Westwick, group chief operating officer at Freedom Services Group

"Hummingbird Syndicate has given us the ability to decline toxic risk at point of quote and reduce our policy issue period considerably, bringing significant cost savings. It also provides our insurer partners with confidence that we're investing in measures to prevent application fraud and generate higher quality business," Mark Hare, managing director at Bedford Insurance Group
What sets your firm apart from the other shortlisted contenders?
As a leading UK Insurtech, CDL is a service provider renowned for innovation.
With a focus on research and development, we've consistently pioneered next generation solutions that have enabled the insurance sector to transform consumer experiences, while driving revenue and profitability, and reducing fraud.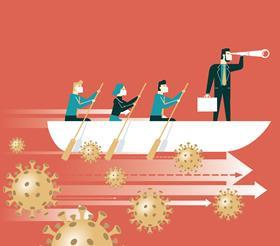 As an independent company, we've retained our entrepreneurial, agile spirit, while growing to an expert workforce of over 600 people. In the past year, our pursuit of excellence has seen the firm listed in the Top 100 FinTech Disrupters and global InsurTech 100 rankings, as well as earning a place within the Government's G-Cloud Digital Marketplace.
How will you celebrate if you are the victor?
Winning this award would be a great achievement for our team and Hummingbird Syndicate customers, who have been the driving force behind making the solution the success it is today.
It's a real shame we won't be able to enjoy the awards night with our members this year, but we'll obviously be absolutely delighted if we're successful.
Simply being shortlisted for an award such as this is recognition that we are delivering on our promise to help our customers win through technology and it has renewed our determination to keep on innovating to transform the industry.
Watch this space.