Using the insurtech's cloud-platform will allow brokers to instantly respond to market conditions
LV = Broker has signed a five-year deal with insurtech CDL to tap into its cloud-based Insurer Hosted Pricing (IHP) solution, in a bid to give brokers access to faster, more reliable and competitive products.
Hosted on Amazon Web Services (AWS), CDL's Proteus IHP hub will enable LV= to make changes to both product and pricing strategies in real time.
This allows the broking community to instantly respond to market conditions.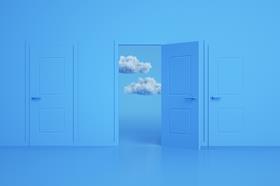 Mike Crane, managing director at LV= Broker, said: "We have a long history of working together with CDL, so we trusted them to deliver when we were looking for a partner to help us improve our IHP offering.
"The cloud-hosted Proteus IHP platform is flexible and scalable and will allow our broker partners to see immediate rate benefits."
Strengthened relationships
The IHP solution is integrated with the UK's major software houses, enabling full market distribution.
CDL's chief executive Nigel Phillips said: "AWS cloud-hosting enables us to ensure our IHP solutions provide unrivalled resilience and scalability, and CDL Proteus is already delivering compelling results for our insurer partners in this space.
"We are thrilled LV= has chosen to extend its use of Proteus in the cloud and we are confident that the broker community will benefit from this strengthened relationship."
LV= Broker is also using Proteus's alerts service to automatically send email alerts if specific thresholds are triggered, allowing the insurer to take immediate action.
The move is designed to allow LV= to expand its cloud infrastructure in order to include additional partners and products, as well as to drive growth and profitability for its broker partners.