The standard aims to make its branded bodyshop network more environmentally sustainable by setting carbon neutral targets
LV= General Insurance (LV=GI) has launched a new ethical standard across its branded bodyshop network in a drive to become more environmentally sustainable.
The Green Heart Standard is designed to ensure suppliers within LV=GI's network meet the company's corporate social responsibility (CSR) goals.
For example, by the end of 2022, all 22 of LV=GI's branded bodyshops are expected to be carbon neutral, with electric vehicles offered as courtesy cars.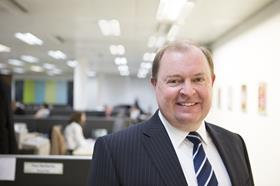 Michael Golding, network manager at LV=GI, said: "We've been working on creating this standard for almost a year, so it's great to now see it launch and be shared with our branded bodyshops repair network.
"We know that customers increasingly want to buy products and services from companies that have a positive influence on society.
"With the Green Heart Standard, we want to make sure our customers know that the sites are looking after their cars and the environment at the same time."
Six new principles
As part of the new initiative, LV=GI has been working in partnership with bodyshops around the UK to implement six new principles, which are all aligned to the insurer's social purpose pillars of environment and sustainability, diversity and inclusion, wellbeing and responsible business.
Golding added: "This includes access to electric vehicles as courtesy cars, green parts, as well as paint and materials that are sustainable products.
"It's also incredibly important to us that our branded bodyshops are looking after their people, especially when it comes to diversity and inclusion, mental health and wellbeing and apprenticeships.
"So far, [the Green Heart Standard has] been really well received and we look forward to working with our branded bodyshops to help them achieve the standard over the coming months."
The six principles of the Green Heart Standard are:
Operating sites are carbon neutral and have a PAS 2060 certification. Developed by the British Standards Institution, this certification sets out the requirements for achieving and demonstrating carbon neutrality.
Electric vehicles.
Green parts.
Diversity and equality in the workforce.
Mental health awareness.
Apprenticeships.
LV=GI will help their branded bodyshops to achieve the new standard. Once the requirements are fulfilled, the bodyshop will receive a Green Heart Standard plaque in recognition.
Earlier in 2021, ABL Redhill became the first LV=GI sole site to achieve the PAS 2060 certification. This was followed by AW Repair in March, which became the first bodyshop group in the UK to achieve the accreditation.
Other groups, including Gemini and Rye Group, are reportedly on course to achieve the PAS 2060 certification at their LV=GI branded bodyshops before the end of June 2021, with Bennetts, Apollo and Artis expected to follow later this year.