The partnership aligns with Zurich's ambition to 'embed sustainability across our business'
Insurer Zurich Insurance UK has signed a three-year deal with salvage, dismantling and vehicle recycling company Synetiq to secure a supply of reusable green parts for use within its repair process.
The partnership aims to reduce the amount of CO2 emissions created by the manufacture of new parts, as well as help policyholders get back on the road faster by using Synetiq's stock management systems and quick delivery turnaround to minimise vehicle down time.
The deal will enable Zurich to utilise green parts – described as non-safety critical original equipment (OE) items, such as doors and headlamps – selected from Synetiq's inventory.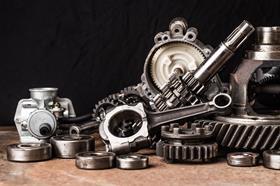 The parts are cleaned, checked and graded based on their condition before being procured through Synetiq's automated digital platform, mygreenparts, which provides real-time data and insight on both environmental and financial savings.
For example, through the supply of green parts, Synetiq has avoided over 5.5 million kilos of CO2 emissions during the last two years.
Speaking on the partnership, David Nichols, Zurich's UK chief claims officer, said: "Green parts are a more sustainable way to repair components that are non-safety critical.
"By extending the life of parts that would otherwise be scrapped, we can reduce harmful carbon emissions while continuing to offer our customers high quality repairs.
"This partnership reflects our wider commitment to embed sustainability across our business and we very much look forward to working with Synetiq."
Green credentials
Neale Laker, green parts director at Synetiq, added: "All our green parts conform to BS10125 [British standard for vehicle damage repair], making them perfectly fit for reuse, which - in turn - reduces waste and the need for unnecessary manufacturing, resulting in a positive environmental impact.
"As well as the green credentials, there are a number of other benefits. By adopting used OE parts, vehicles receive a like-for-like replacement - supplying parts from the exact same make and model.
"This stacks up well against sourcing a more expensive and less environmentally friendly brand-new equivalent or an aftermarket non-genuine part that may be of lower quality.
"We're excited to be given this opportunity to work alongside an industry-leading insurer and to provide a quality green parts service which will not only produce efficiency and cost savings, but will heavily contribute towards [Zurich's] own sustainability commitments."