The insurer believes the uptick is connected to the easing of lockdown restrictions
Motor claims have increased by 30% in the last month, compared to the beginning of 2021, according to new data from LV= General Insurance (LV=GI).
The number of accidents has also risen, with a higher proportion taking place in car parks and on motorways than at any time since March last year.
Car park accidents were at their highest in May, nearly doubling the rate seen in January 2021 and higher than any month in 2019 apart from August.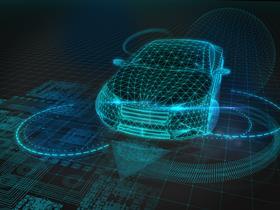 Accident factors
Martin Milliner, claims director at LV=GI, said: "In the last few weeks we've seen horrendous weather, more cars on the road and people getting used to driving again, and those three factors have clearly led to more accidents.
"Some people are getting back behind the wheel consistently for the first time in a while, so it's really important drivers take their time getting used to the busier roads and don't rush when parking or doing complex manoeuvres.
"It's also worth giving your car the once over if it's been sat on the street or drive for a period of time, just to make sure everything's working as it should do."
LV=GI provides car, home, pet, travel, landlord breakdown and home emergency insurance to over seven million customers in the UK.