Lambeth topped the list in London, with Kensington and Chelsea coming in second
Co-op Insurance has revealed that London is the UK's top car theft claims hotspot overall, with nine of the top 10 locations for car theft claims arising from the city - Lambeth tops the list.
Lambeth's first place ranking was closely followed by Kensington and Chelsea, according to the findings of Co-op Insurance's latest car theft study, which detailed the areas across England, Scotland and Wales that have seen the highest car theft claims rates between 2016 and 2020.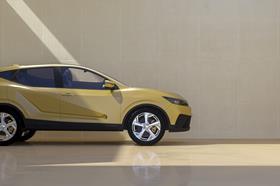 Paul Evans, head of motor insurance at Co-op Insurance, said: "Our claims data shows that car crime rates in London have remained continuously high, but it's interesting to see that places like Preston and Stockport are also emerging hotspots in the North."
Co-op Insurance has launched a Park Smart tool, to enable customers to search for car crime levels in their area using government data.
Lowest car theft claims
Meanwhile, Scotland had the lowest frequency of car theft claims in the whole of the UK.
In England, the borough of Mid Devon was the lowest on the list for car theft claims, while for Wales, Denbighshire was the area with the least car thefts.
Preston was the only Northern borough within the top 20, sitting at number 13.
The top three cars stolen over the last four years were the Ford Fiesta, Ford Focus and the Vauxhall Corsa.
However, more expensive car models are also targeted by car thieves - Land Rover's Range Rover Evoque was the sixth most likely car to be stolen and the Audi A3 was ranked eighth.
Although BMWs do not feature in the top 10, the BMW 320 comes in at number 11 in terms of cars that have been stolen over the last four years.
Top 20 UK vehicle theft hotspots by frequency of claims, Co-op Insurance, 2016-2020:
Postcode Area
1. Lambeth
2. Kensington and Chelsea
3. Ealing
4. Southwark
5. Lewisham
6. Wandsworth
7. Greenwich
8. Hounslow
9. Watford
10. Westminster
11. Hammersmith and Fulham
12. Three Rivers
13. Preston
14. Slough
15. Spelthorne
16. Stevenage
17. Barking and Dagenham
18. Havering
19. Peterborough
20. Southampton
Top 10 cars with a theft claim reported, as a % of total theft claims, Co-op Insurance, 2016-2020:
Vehicle Make
1. Ford Fiesta
2. Ford Focus
3. Vauxhall Corsa
4. Vauxhall Astra
5. Volkswagen Golf
6. Land Rover Evoque
7. Land Rover Discovery
8. Audi A3
9. Mercedes C Class
10. Audi A4