The new product, which launches later this year and requires no hardware changes, aims to save drivers money on their premium
Car manufacturer Ford has teamed up with car insurance provider By Miles to provide pay-as-you-drive car insurance - the proposition aims to save money for those who are commuting less.
Launching later this year, the product requires no additional hardware and uses connected vehicle data from Ford vehicles.
By Miles is the first insurance provider announced in the UK to partner with a car manufacturer in this way, however, the collaboration is one of several to be announced across Europe.
Mark Harvey, director of enterprise connectivity at Ford of Europe, said the way people travel has undergone a "huge shift" that has the potential to have a "long-lasting impact". Therefore, the automaker company want to "champion the changing needs of drivers who continue to work from home".
He added: "Working with By Miles, we aim to use connected vehicle data to help deliver a full suite of innovative new products and services for our customers."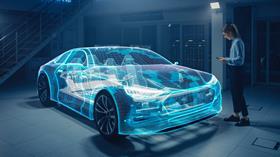 Changing car insurance
Insurance products that consider actual, rather than projected, distance travelled often rely on the installation of a plug-in device.
However, for Ford and By Miles customers, the information will instead come directly from the vehicle's embedded modem – FordPass Connect.
To share their data, customers must sign up online and activate the policy by accepting a prompt on the in-vehicle screen.
James Blackham, chief executive and founder of By Miles, said: "The way insurance used to work may not work for everybody.
"Whatever the new normal looks like, it's clear that drivers' needs are changing quickly – and people want fairer, more flexible cover that reflects that."
According to financial review website Finder, 51% of consumers could save £257.97 on their car insurance with By Miles.
Blackham continued: "We're delighted that our pay-by-mile collaboration with Ford will offer drivers a seamless, connected alternative to traditional car insurance."
By Miles provides pay-as-you-drive car insurance aimed at those who drive fewer than 7,000 miles a year.