The product aims to provide 'simple' and 'straightforward' cover for an underserved market
LV='s subscription brand Flow has a launched new flexible monthly contents insurance product, exclusively for renters.
The self-service product aims to offer a different type of cover for the millennial 'on the go' generation, by providing the freedom to change or cancel policies at any time.
Renters can tailor the product to meet their needs, with contents cover available from £5,000 upwards.
The policy covers belongings renters have in their home if they are stolen or damaged by fire, vandalism, floods and burst pipes.
Optional extras include accidental damage cover for breakages and spillages, as well as cover for up to 10 specified items away from the property, such as bikes, mobile phones, laptops, or jewellery.
Up to £10,000 for damage to landlords' fixtures and fittings, such as bathroom suites and kitchens, can also be accessed.
Insurance innovation
Henry Topham, managing director of Flow, said: "If you're renting, taking out a standard insurance policy isn't always straightforward.
"You'll often be asked obscure questions like the make and model of the door locks or the material the roof is made of – the average tenant won't know this and in truth doesn't need to.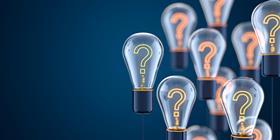 "Flow [renters' cover] moves away from that and focuses purely on the tenant and their contents."
The new cover follows the launch of Flow's car insurance product in August 2020.
Rather than requiring tenants to go through a long quote journey, Flow instead asks for a few personal details, some brief information on the property and the level of cover the customer wants.
Customers are then presented with a fixed price for the first month of cover, as well as a guaranteed maximum price for each of the following three months.
Topham continued: "Like the monthly car insurance product we launched last year, we're keeping it fast and hassle-free.
"Flow renters is targeted at a millennial audience who aren't necessarily catered for in the market and need a simple, straightforward product they can sign up for easily and make changes online as and when they need to.
"No fees, no fuss, no strings."