The product aims to fill a gap in the market as young customers are 'ignored by the big insurers', says insurtech
Insurtech startup Urban Jungle has launched a new building and contents insurance product, specifically aimed at younger homeowners.
Underwritten by digital insurance business Wakam, the new combined policy is a subscription-based product, enabling insureds to easily change or cancel their policy without any hidden fees or high monthly interest rates.
The product further aims to allow customers to remain with their insurer if they are moving from the rental market into home ownership, as well as being available for anyone buying a home and looking for a new insurance policy.
The launch is based on Urban Jungle's customer feedback - approximately 15% of customers who left the insurtech explained it was because they had bought their first home and were looking to update their policy.
The new buildings and contents product also comes with Urban Jungle's promise that when customers' premiums are reviewed each year, it will always match the same price offered to new customers, adhering to the FCA's fair value pricing reforms.
Accommodating younger buyers
Jimmy Williams, chief executive of Urban Jungle, said: "Despite our rapidly growing share in the renters' insurance market, we've seen little sign of the big insurers waking up and matching some of the customer friendly innovations we've made over the last couple of years.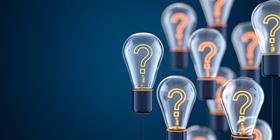 "I think it's because young customers are ignored by the big insurers - whether they rent or own.
"Traditional insurers don't try to understand the different risks they face, or try to help with them and it's great to be working closely with Wakam on this new product to help upend that.
"It will be interesting to see if [traditional insurers] will respond as we increasingly close in on their patch."
The expansion into the homeowners' market coincides with the insurtech's plans for further growth following its latest round of funding.
The £8m raise in May, which includes backing from investors Mundi Ventures and Eka Ventures, is designed to help the insurtech double its headcount in the next 12 months.
Williams continued: "A lot of younger buyers buy on the edges of cities rather than the suburbs or countryside and this carries all sorts of different risks, which the big insurers don't understand very well.
"We've learnt a huge amount about insuring the renters who live in similar areas and I think we can have a massive impact by applying those learnings into a new market."
Franck Pivert, vice president and chief revenue officer at Wakam, added: "Our mission is to make insurance more transparent and impactful and it's great to be working with an innovative partner like Urban Jungle, [which] shares these values and [has] already proven they can make big inroads when they enter a market.
"We're excited to see how the partnership evolves."