The cover aims to close the insurance accessibility gap for social and affordable housing tenants
MGA HB Underwriting and insurtech Urban Jungle are launching a new tenants' contents product this week called Gabbro.
Gabbro aims to provide flexible and accessible contents insurance for social and affordable housing tenants, supporting their financial resilience by offering insurance that is designed around individual needs.
According to the Financial Inclusion Commission's Improving Access to Household Insurance report, published in November 2017, around five million low income families do not buy contents insurance.
Financial services firm the Yorkshire Building Society also revealed in June 2021 that over 10.3 million of UK adults have less than £100 in savings.
Therefore, HB Underwriting's managing director Kyle Lomas said: "It is our aim to breathe some life back into this sector of the market and provide a product that caters for customer needs that so many aggregator sites do not reach."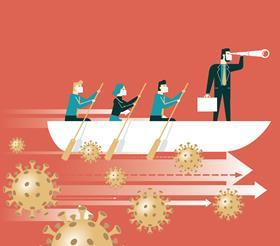 He continued: "There has been a lot of research carried out on the accessibility of insurance for low income families in terms of complexity, but also cost.
"Often, blanket sums insured create a pricing barrier or a commitment to regular payments, which can be an issue considering the irregular earning patterns of this demographic."
'Underserved' by traditional insurance
Gabbro is underwritten by UK Insurance under the NIG brand - both of which are part of Direct Line Group. The product was created by former HB Underwriting product development manager Mike Millard, who died earlier this year.
As well as being available online, Gabbro can be purchased via local authorities' registered social landlords (RSLs) and other partners that assist customers in sourcing home insurance.
Urban Jungle chief executive Jimmy Williams added: "We are really excited to leverage our technology capabilities to deliver an innovative product to a market that has typically been overlooked and underserved by the traditional insurance industry.
"By delivering simple and intuitive insurance products to the personal lines market, we hope to educate customers and help provide an additional layer of financial security that many people in this segment do not currently have."