Millennials, the first digitally raised generation, continue to shape and change entire industries. Continuing discussions from Insurance2025, Insurance Times asks the sector how it can meet growing demands for modernisation from younger people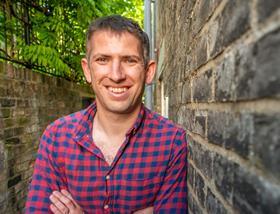 Jimmy Williams, founder and chief executive, Urban Jungle
Loads of people told us that renters and young people didn't care about insurance. They said young people wouldn't want to buy it and that they were too carefree or didn't have much to insure. They said, because it's not mandatory for renters, there wouldn't be a market for it.
In the early days, we had a really tough time finding partners and investors and it was a real battle getting off the ground. However, as it turned out, we knew more about young people than they did.
The reason young people and renters were not buying insurance was because no-one had built a product for them.
Our mission is to change the way the insurance industry works. Urban Jungle wants insurance to be affordable and accessible for everyone and we believe this can be done through technology and an ethical approach.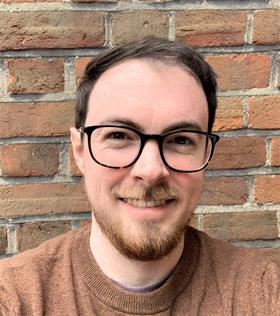 Ben Smyth, founder and chief executive, Arma Karma
If you can see there is a limited uptake for your product in the under-40s category, then you've got to ask yourself what the barriers are in the first instance.
To remove them, you need to create value by putting the customer first - not just through excellent claims services or loyalty schemes, but by designing a product that was made for them.
A large proportion of millennials live in rented accommodation and they're not taking out insurance cover because it's an extra cost on top of already hefty monthly outgoings.
Additionally, many renters only own a few items that actually matter to them - they don't want a blanket contents insurance policy to cover their second-hand sofa or IKEA coffee table, but instead they desire a more tailored solution.
There is so much opportunity now to engage with that target audience to better understand what they want.
More often than not, it's price, simplicity and relevance. But increasingly, if you're asking people to divert even a small amount of money - which would otherwise go into a house deposit pot or travel fund - you should anticipate they might seek out businesses whose values resonate with their own.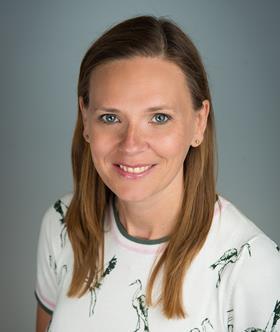 Shirley Woolham, chief executive, Minster Law
You'd think that with digitisation and innovation rampaging through our industry this would attract millennials, but insurance still struggles to shake off its historic, dusty, 'so last century' image.
However, it's not all gloom - 67% of our 400-strong team are millennials or Gen Z.
We count ourselves among those in the industry that are actively engaged in driving digital transformation that is changing customer and regulatory demand, which brings the opportunity and necessity for digital natives.
It helps that Minster Law's senior team has a wealth of experience from across all sectors and backgrounds. Add to this an equal male-female split and this means there's no groupthink - we're open to the expectations of millennials.
Rightly so, millennials are expecting cultural, racial and sexual diversity as a hygiene factor, as well as a clear and unwavering commitment to the environment and social responsibility.
Work is not just a place to earn a living for millennials. They expect to have fulfilling roles that encourage creativity and innovation.
Post-Covid, our brightest will not want to spend all day helping to rebuild the status quo. They want the opportunity to bring fresh ideas and the courage needed to modernise the industry.
The choice is to let them, or to watch them find their fulfilment - and success - elsewhere.
Phil Scarrett, managing director, Woodgate and Clark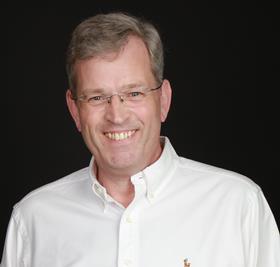 Loss adjusting is rapidly shedding its old school image, but we still need to work extra hard to attract millennials to the profession, which - like the rest of the insurance industry - is changing fast.
At Woodgate and Clark, we've designed an apprenticeship programme which offers Chartered Institute of Loss Adjusters qualifications, to give millennials the best chance to advance their careers and go anywhere they like in the claims industry.
We have accepted that millennials are not 'jobs for life' people, preferring instead to vary their work and seek experiential careers.
They don't want to sit at a desk all day long doing the same thing. Employers should understand that millennials choose us, not the other way round, so we need to adopt values they subscribe to, like living up to our social responsibility commitments.
That includes inclusivity and diversity. For example, wholly male management teams will find it harder to recruit. Also, as leaders in businesses that are ever more technology-led, we must combine analytical skills with savviness and be alive to the flexibility new generation employees expect from businesses they choose to work for.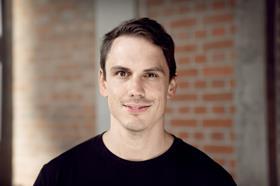 Christian Wiens, chief executive, Getsafe
Millennials are molded by the digital age and so are the products and services they prefer. It starts with making doctor's appointments on a website and ends with online shopping for groceries.
Insurtechs have stepped up to bridge the increased gap between this new generation of insurance buyers and the insurance sector.
The industry needs to focus on digital solutions and refine the values they want to transport to these young consumers: flexibility instead of long, rigid contracts; transparency instead of complexity; mobile-first insurance at your fingertips, with all details only a few clicks away.
While moving forward is essential, looking back at the beginning is also good. Insurance started as a noble concept, with a small number of people looking out for the greater collective.
The industry should work to get this perspective back into the mainstream understanding of what insurance means. This is important not only to retain customers, but from an employer's viewpoint as well, because many skilled millennials are entering the workforce right now.
It could be beneficial to both insurance companies and these young, creative heads to find common ground on which to build a new era of insurance, one that suits the 21st century.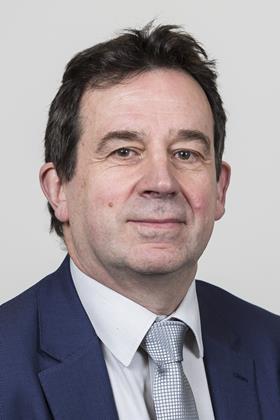 Robert Harris, global product manager, insurance fraud, BAE Systems Applied Intelligence
As a partner business working closely with leading insurers, we've seen how the sector has made recent huge and rapid strides in embracing the opportunities presented by new technology and digital transformation.
However, millennials still remain ahead of many insurers in understanding both what a great customer experience should be like and also the value of their data – they're the native app generation, naturally inclined to compare and contrast.
To unlock this market, insurers need to incentivise millennials to willingly share their data and offer an Uber-style, pay-as-you-go service – a model that is indeed now emerging.
For millennials, the future horizon is pretty short-term – a 12-month commitment, however packaged, is a significant barrier for many.
When it comes to attracting new talent to the workforce, the perception that insurers – especially the big, old-established names - lag behind in the digital revolution persists to a degree, whether or not it matches reality. The industry still needs to shout louder about the opportunities it can offer.
It also has to carry on with the culture makeover and demonstrate that this change is real, lasting and aims to create a truly level playing field for everyone.