The advisory firm says that the chosen insurtechs 'all have the potential to drive significant value in the industry'
Oxbow Partners has revealed its top 25 up and coming insurtechs in its latest report, Insurtech Impact 25, spotlighting the firms that offer the greatest opportunities for helping the insurance sector adapt for the future.
The aim of the report is to highlight firms that have traction and potential for incumbents, but are not yet household names.
The advisory firm spent sixth months reviewing 150 firms, which it then narrowed down to its top 25. This year, the firm's final list includes Wrisk, Iotatech, Cover Genius, The Floow, Percayso Inform and Dead Happy.
The report stated: "We seek to get a broad spread of businesses, covering all elements of the value chain, customer types and products. There is no fee or other financial incentive for membership: all members are selected on their own merits.
"We have deliberately chosen companies at different stages of their life and some have proven business models whilst others are still exploring.
"These players are at different levels of maturity, but we are excited about all of them. Some have highly visible propositions, whilst others are deeply technical. All have the potential to drive significant value in the industry."
Previous years' members include 360Globalnet, Bought by Many, Zego, GetSafe, Flock, FloodFlash and Cytora.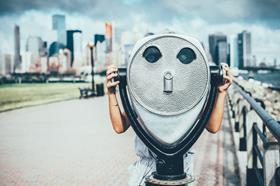 Reaction
Mick Sargeant, chief executive at Iotatech, described the report as a "must have" for the insurance industry over the last couple of years.
He continued: "Iotatech is proud to be included in such a prestigious publication, particularly given the detailed due diligence undertaken by the research team."
"The pandemic has forced insurance businesses to accelerate their thinking around systems provision.
"Working remotely and using technology that can be used from any location on any device is a must for ambitious businesses and the Iotatech platform enables that without massive upfront investment.
"Looking ahead, Iotatech will continue to invest in innovation and stay ahead of the pack, so expect to see us develop our [artificial intelligence] capabilities further during this year."
Meanwhile, Percayso Inform's managing director Richard Tomlinson said the insurtech was "immensely proud" to be included and recognised as a business that is well positioned to help insurers succeed.
He added: "The team at Oxbow recognise the value that interconnected data sources and analytics platforms can deliver and the transformational impact they can have on both underwriting and claims functions. Given the number of clients and partners that we have brought on board over the past year, it's clear that our solution is having the right impact."
"It's been a whirlwind 12 months since we launched our proposition to the UK insurance market. Having just successfully completed our first crowdfunding campaign, this is yet a further boost for our team – and our new investors – as we take the next steps along our growth journey."
Percayso Inform provides insurers and brokers in personal and commercial lines with data sources, to form a more comprehensive view of their customers.
Selection process
The report continued: "As the insurtech landscape matures, we hope to move to an objective measure, such as a measure of traction on our Magellan platform [the firm's insurance technology navigator, which provides in-depth information for over 2,000 technology vendors targeting the insurance industry].
"However, we do not feel like this is the best selection criteria at present: should we favour a company with £1m of revenue and 1,000% year-on-year growth or a company with £5m of revenue and 300% growth?
"A high weighting was placed on revenue and the small number of members who did not disclose it had to meet a much higher bar on the other criteria than companies that did."
Oxbow Partners employs the following criteria when selecting members:
• A proposition that is technology-led and somehow innovative.
• Minimum £100k annual revenue from insurance clients in 2020.
• Maximum £20m forecast revenue from insurance clients in 2021.
• The company should not have a single, large corporate shareholder with more than 50% of its shares.