The new appointment joins the team with immediate effect, as a 'compliment to both the Peppercorn team and the concept'
Insurtech MGA startup Peppercorn has announced the appointment of esure's former chief underwriting officer Jon Wilshire as its new chief underwriting, data and analytics officer.
At Peppercorn, Wilshire will work alongside chief executive Nigel Lombard, joining a team that includes industry experts Chris Hill, Paul Cassidy, Peter Goodright, Dave Drury, and Ian Law
Prior to this appointment, Wilshire has worked at Surrey-based insurance company esure since 2000, leading pricing analysis before becoming chief underwriting officer in 2010. He has also held a variety of analytical positions at Eagle Star and Experian.
Peppercorn strives to deliver a low-cost, digital, conversational experience, to offer new and existing customers lower premiums, easily accessible support and the option to purchase as well as change their policy.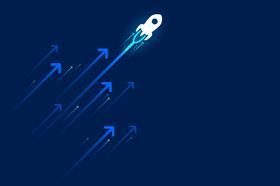 The startup's aim is to ensure regulated products deliver fair value to customers.
Peppercorn is currently finalising discussions with investors and capacity providers ahead of its launch later this year.
Underwriting opportunities
Speaking on Wilshire's appointment, Lombard said: "Jon is one of the very best chief underwriting officers in the industry and has done a mega job during his 21 years at esure. He is also a thoroughly nice guy. I can think of nobody better with more proven capability to deliver the underwriting results we expect.
"It is a pleasure to welcome Jon to the team - and also a compliment to both the Peppercorn team and the concept."
Wilshire added: "I can't wait to return to the excitement of a startup. I remember very fondly the early years at esure and the freedom with which we approached the task at hand.
"It's very liberating having a blank sheet of paper in front of you and shaping how you'd like things to be from scratch.
"The opportunities for underwriting and pricing benefits from automated intelligent conversations with customers are immense. I'm confident that it will serve to deliver both high quality sales and underwriting results, but also - importantly - a much better customer experience.
"Additionally, the timing for new entrants into this market couldn't be better, with the proposed FCA market study remedies due to come into force at the start of next year."