The investment means that the business is 'well on the way' regarding its mission 'to challenge the status quo' and 'turn insurance on its head', says chief executive
UK-based motor insurance insurtech Peppercorn has secured £1.8m in seed funding from investment focused firm EHE Capital, to support the business' entry into the UK private car insurance market, as reported by BusinessCloud.
The insurtech's chief executive and founder, Nigel Lombard, explained that the new seven-figure investment means Peppercorn is now "well on the way" to "breaking new ground" within the UK's motor insurance market.
He said: "When we spoke to EHE Capital, [it] really bought into the vision of Peppercorn, but also understood the importance of people.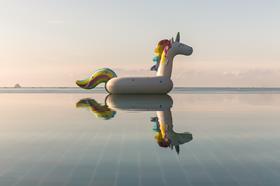 "It felt like [the firm was] really aligned to my personal values and that was really important to me and the rest of the team.
"If we're going to challenge the status quo, we're going all in – we want to turn insurance on its head, attract the best people, keep breaking new ground and make the biggest impact we can.
"With the support of EHE Capital, I'm confident we're well on the way."
Shaking up insurance
Peppercorn aims to combine technology, data and artificial intelligence (AI) to create an automated self-serve platform. This will help insureds to update, amend, cancel or check their insurance policy, as well as support the claims process.
The insurtech believes that this digital driven approach will additionally work to reduce premiums for policyholders, as well as help the firm be carbon negative.
Guy Remond, co-founder and lead investor at EHE Capital, added: "What really stood out for me when we were introduced to Peppercorn was the quality and the strength of the team Nigel has built.
"They're massively experienced in both the insurance and startup world and clearly have a great belief and respect in Nigel's vision. As well as this, they had a great product, supported by great tech.
"We connected Nigel with our investor network, who were all equally as excited about Peppercorn as we were.
"I'm looking forward to seeing Peppercorn shake-up the car insurance market."