Exactly 27 firms have signed up to the new charter, designed to 'tackle' gender inequality as well as retain and attract new talent
The Association of British Insurers (ABI) has launched its new Making Flexible Work Charter, in the hope that the insurance and long-term savings industry will lead a flexible working revolution.
The Making Flexible Work campaign, launched today (28 April 2021), aims to attract and retain the best talent from all backgrounds to the insurance industry, respond to the changing expectations of employees and firms post-pandemic, as well as improve gender equality.
Firms' commitment to the charter will build on existing ABI research and industry initiatives on transparent parental pay and leave, as well as returnships.
Signatories need to achieve the charter's stated commitments within 12 months of signing the charter.
Executive sponsor for diversity and inclusion at the ABI Yvonne Braun said the announcement represents "one of the biggest ever commitments to increasing flexible working in financial services".
She continued: "The insurance and long-term savings industry is no longer sitting on the fence about the benefits of flexible working for all staff.
"By joining the Making Flexible Work campaign, firms will tackle the gender seniority gap and be able to attract and retain the brightest and best talent in our industry."
Firms that have signed the charter have committed to:
1. Making it clear – publishing details of its flexible working policy, so that it is publicly available for employees and prospective candidates.
2. Making it possible – advertising roles as being open to flexible working, including part-time work and job-sharing.
3. Making it happen – putting in place processes and guidance to support and promote different forms of flexible working.
Research findings
The charter launch coincides with the publication of new industry research, collected from 31 ABI members across the long-term savings and general insurance sector.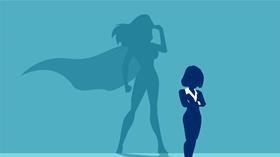 This research revealed that while 58% of entry level employees were women in 2020, female-identifying individuals make up only 27% of directors and 24% of staff in executive teams.
For around a sixth of firms across the industry, the number of women in executive teams remains below 10%.
The data also showed that the average gender pay gap across companies remains at 23%, with the average bonus gap sitting at 50%.
Amanda Blanc, group chief executive of Aviva, said: "There are still too many barriers which stop women progressing in insurance. As an industry we need to do more and do it quicker, to make the changes we all want to see."
In 2020, women made up 29% of those at board level across the industry; a steady increase from 25% in 2019 and 19% in 2017.
However, the data also showed that women make up less than 20% of board members in a fifth of firms.
Making a change
Speaking exclusively to Insurance Times, Braun said the biggest factor preventing women from progressing in the insurance industry is the "motherhood penalty".
She continued: "If you look at the overall framework, the legislative framework around employment law and societal expectations and everything else, it sets the trajectory.
"If you look at shared parental leave, the financial incentives for men to do that are very low. It's much better if it is the woman who just carries on doing the bulk of the caring and if that carries on, you will always have the prevailing thing where mothers are just expected to work part-time and societies and attitudes around them will never change."
Considering catalysing change, Blanc said: "Flexible ways of working is one way, but it needs to be available to everyone. The pandemic has shown us the value of flexible working, but to truly level the playing field at the office and at home, both men and women should feel able to work flexibly."
'The war for talent'
Braun explained if businesses want to improve in terms of equality, then standardised arrangements around flexible working, job sharing and part-time work are essential.
As well as supporting women, Braun said: "[The campaign] also will benefit new dads, will benefit people who want to pursue that passion maybe two days a week rather than working for companies three days a week, people who want to do some voluntary work in that time, or maybe people have a disability who can't work full time as a result.
"So, it really enables the sector to fish out of the biggest talent pool and obviously that's beneficial to employers – we know that if you have more diverse leadership of companies, these companies are more profitable.
"I get a lot of comfort that a lot of leading organisations, in terms of long-term savings, are actually making a step change and I think, ultimately, that will benefit them also in the war for talent."
The following 27 firms, alongside the ABI, have signed the Making Flexible Work Charter: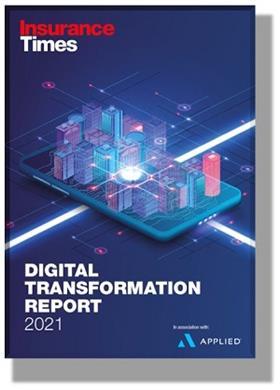 Charter signatories
1. Admiral
2. Ageas
3. Aioi Nissay Dowa Europe
4. Allianz
5. AVIVA
6. AXA XL
7. Bupa
8. Carpenters Group
9. Covea
10. DAC Beachcroft
11. Direct Line Group
12. Ecclesiastical Insurance
13. Esure
14. Flood Re
15. HDI Global SE
16. LifeSearch Ltd
17. Lloyds Banking Group
18. MetLife Group
19. Nest
20. Phoenix Group
21. QBE UK Limited
22. RGA UK Services Ltd
23. Royal London Group
24. Sun Life Financial of Canada
25. Wesleyan Assurance Society
26. Zurich
27. LV= General Insurance
The ABI, formed in 1985, describes itself as the voice of the UK's insurance and long-term savings industry. The association represents over 200 member companies, including most household names and specialist providers.