The insurer's research found a lack of applications from women for senior roles
Zurich UK has seen the demand for part-time jobs nearly double - from 6% to 11% - since the launch of its flexible working initiative in March 2019, according to the insurer's analytics research published today (7 January 2022).
The firm's flexible working scheme includes advertising all new vacancies as a potential part-time, full-time or job share opportunity, alongside the ability to adopt flexible working hours. All job adverts also use gender neutral language.
In the past 12 months alone, Zurich UK has appointed 23% of women on a part-time basis - up from 10% in 2019.
Steve Collinson, HR director at Zurich UK, said: "Our part-time jobs initiative means we're able to access a whole new pool of talent. This is a priority for us in the current climate, but also benefits working parents, carers, those with portfolio careers or other interests they want to pursue.
"As the labour market tightens, employers need to rethink their approach to attracting and retaining talent. Workers want a new deal and are no longer prepared to work in outdated and rigid patterns."
Based on the success of its flexible working programme to date, Zurich has urged the UK government to legislate that employers over a certain size make vacancies available on a part-time, job share and flexible basis.
Zurich was also one of the first insurers to publish its ethnicity pay gap data.
Gender divide
Zurich UK has also seen the number of job applications from both men and women boosted by more than two-thirds since the flexible working initiative was launched.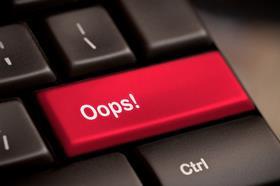 The insurer's data additionally showed a surge in requests for more flexible working since the Covid-19 pandemic, with the number of women wanting part-time roles at Zurich UK increasing by 83% compared to pre-pandemic, when just 12% of external female hires were employed on a part-time basis.
In the 12 months following the UK's first lockdown in 2020, however, the demand for part-time working soared by 22%, Zurich UK reported, as many employees struggled to balance work commitments with home schooling and caring.
Male staff requesting part-time hours has remained consistent at 2%.
Caroline Nokes, MP and chair of the Women and Equalities Select Committee, added: "Over the course of the last two years, we have seen an increase in people wanting to work more flexibly and be able to adapt their work patterns around a variety of other responsibilities.
"I am pleased to see this initiative from Zurich, recognising the impact that the way you advertise roles can have on the number and diversity of applicants."
Lack of women in senior roles
To develop its flexible working initiative further, Zurich joined forces with The Behavioural Insights Team in November 2020 to identify issues that were blocking career progression for women.
This research showed a lack of job applications from women for senior roles - many of these roles have not previously been available on a part-time or flexible basis and female employees reported that this lack of apparent flexibility was making them less likely to apply.
Minister for employment Mims Davies MP said: "Flexible working and hybrid working opens up more employment inclusiveness and progression opportunities to a wider range of talent and this government is committed to ensuring workers can balance their work-life commitments.
"Our brilliant Department of Work and Pensions work coaches are already matching jobseekers to suitable jobs that fit around existing commitments or health issues, including supporting women going through the menopause through our 50 plus choices programme."
Nokes added: "As we build back from the pandemic, it is going to be crucial to find different ways to make sure as many people as possible are playing as full a part in the workplace as they can - and flexibility will be key to that."