The insurer has also revealed a series of interventions, including ethnically diverse interview panels
Zurich UK's ethnicity pay gap data for 2021, published yesterday (24 June 2021), demonstrates there is "more work to do" as it reveals a mean pay gap of 10.2%.
The ethnicity pay gap shows the difference between the mean and median earnings of black, Asian and minority ethnic (BAME) employees and non-BAME employees. It is typically calculated in the same way as organisations' gender pay gap reporting.
Zurich voluntarily published its ethnicity pay gap figures alongside a series of planned interventions - these adhere to the insurer's pledge to make its workforce more representative of modern day Britain.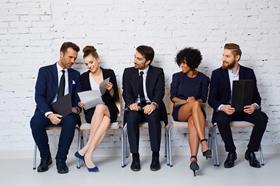 Tim Bailey, Zurich UK's chief executive, said: "This announcement is just part of the journey we're making to ensure our business accurately reflects the society we live and work in. At no point should ethnicity be a barrier to success.
"Our data shows that we have more work to do to close pay gaps and appoint more diverse candidates at all levels of the business. We remain committed to doing everything we can to action meaningful change."
The insurer was the first to voluntarily publish its ethnicity pay gap data back in 2020. Ethnicity pay gap reporting is not mandatory, unlike gender pay gap reporting.
Last year, Zurich launched a major programme with equality research experts Behavioural Insights Team (BIT) to identify and address issues around career progression, pay gaps and ethnic minority representation across its UK workforce.
These interventions include using headhunters with a focus on diversity, diverse interview panels and greater reliance on technical assessments and standardised scoring to ensure rigorous and fair recruitment.
Introducing interventions
Zurich's pay data for 2021 shows a mean pay gap of 10.2%, which is up slightly from last year's 9.8% due to staff turnover.
Around 87% of employees at Zurich share information about their ethnicity and 7.7% declare themselves as belonging to an ethnic minority.
All of Zurich's hiring managers are undergoing training in best practice recruitment techniques and all job applications from black and ethnic minority recruits are tracked to ensure that enough diverse applicants are applying for roles.
Alongside the below interventions, Zurich is also looking to encourage more people to share information about their ethnicity.
Zurich's interventions include:
1. Partnering with organisations that have networks of diverse talent (for example, Black Young Professionals and Bright Network) to market Zurich's 2021 apprentice and graduate schemes, as well as other vacancies.
2. Training for hiring managers on recruitment to ensure use of best practice attraction, assessment and selection techniques.
3. Developing a dashboard to enable real-time tracking of the volume of ethnic minority candidates applying for roles.
4. A new panel of headhunters have been selected for their focus on diversity.
5. Ethnically diverse interview panels.
6. Mandatory training for all employees in race awareness and inclusion. UK executives have also undertaken a programme of reverse mentoring.
7. Giving more opportunities to ethnic minority talent, for example, through Zurich's executive sponsorship programme, which focuses on supporting female and ethnic minority talent. The insurer will also provide eight internships in the summer of 2022 as part of the 10,000 Black Interns scheme.
8. Have a cohort of 25 inclusion allies, who employees can speak to on a confidential basis about any inclusion-related issues they are facing.
9. Set a new goal of a minimum of 10% ethnic minority representation by the end of 2023 - each business area has its own goal, through which it will contribute towards the overall total.
10. Zurich Community Trust, Zurich's charitable arm in the UK, is reviewing its grant allocation to ensure charity partners are representative of the whole of the UK.
Inclusion allies
Zurich's Cultural Awareness Network (CAN) was launched in 2016 and aims to raise awareness of different cultures and beliefs, as well as promote a more supportive and inclusive culture within Zurich.
The network includes mentoring schemes for new starters and providing advice on Zurich's people policies to support black and ethnic minority employees. CAN has over 300 members.
Kevin Anang, co-chair of Zurich's CAN, said: "I'm proud to be representing CAN in these important discussions and of the role the network has in helping to shape and inform Zurich's approach to being a more inclusive place to work.
"Getting buy in and support from all levels across the business is key to what we do and there is a genuine desire to do the right thing, both for current and future employees."
Bailey continued: "The input into this work from CAN has been critical, as well as listening and having open and honest conversations with our people. These interactions have helped to inform our interventions and other initiatives, such as the launch of our first cohort of inclusion allies.
"This is in response to feedback from employees from ethnic minorities who have said that they would welcome someone they can speak to on a confidential basis about any issues they are facing."
Zurich is also a signatory of the Race at Work Charter, committing to adhere to five principles that aim to tackle barriers to the recruitment and progression of ethnic minority employees.
These principles include capturing data and publicising progress, taking action to support career progression and making equality in the workplace the responsibility of all leaders and managers.