QBE has laid out what it will be doing to address its ethnicity pay gap
(Re)insurance business QBE European Operations has vowed "to do more" following the publication of its first UK Ethnicity Pay Gap Report 2020 today (22 July 2021).
The report details the difference in hourly pay between its ethnic minority and white employees as of April last year. QBE's mean ethnicity pay gap is 7.9% for 2020, while its mean ethnicity bonus pay gap is 54.9%. This means that on average, white staff at QBE earn 7.9% more than ethnic minority employees.
Based on 80% of QBE's UK workforce who shared their data, the report revealed that in 2020, 16.9% of QBE's UK staff identified as black, Asian or mixed heritage, however this demographic only accounted for 9.3% of senior level and zero executives.
It is this lack of ethnic diversity within senior leadership roles that is primarily driving QBE's ethnicity pay gap, the insurer noted. It has therefore committed to address this imbalance in its senior level positions in a bid to reduce its ethnicity pay gap.
This line of thought can be highlighted using the insurer's median ethnicity pay gap figure - this is 10.4% in favour of ethnic minority staff. QBE said "this reflects how our ethnic minority groups are distributed across our pay bands" because "most of our ethnic minority population occupy junior level roles".
The report further found that most ethnic minority staff are employed within the finance, actuarial, legal and IT business sectors, rather than in the core insurance underwriting areas.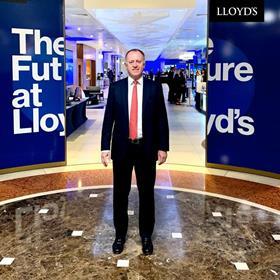 Jason Harris, QBE International's chief executive, said: "I truly believe improving the ethnicity pay balance is very important for our people and for the progression of the company.
"It is something I personally am fully committed to and will make sure in the years ahead active measures are taken to improve this balance.
"This is our first year publishing our ethnicity pay gap data, with the intention to be transparent with our colleagues by listening to their experiences and finding ways to create more opportunities and continuing to forge an inclusive and diverse workplace."
Although not a government mandated requirement, QBE intends to continue to publish its ethnicity pay gap report annually, alongside statutory gender pay gap reporting.
Zurich was the first insurer to voluntarily publish its ethnicity pay gap data in 2020.
Closing the ethnicity pay gap
All employees are eligible for a bonus if employed before 1 October in that performance year - the report revealed that 91% of white employees received a bonus in 2020 compared to 75% of ethnic minority staff.
Ethnicity disclosure for QBE currently stands at 80%.
As a result of the report's findings, QBE has committed to:
Improving diversity data on UK employees.
Actively reviewing processes and practices across the employee lifecycle to reduce opportunities for systemic bias.
Reviewing hiring policies and maximising opportunities to attract a diverse talent pool.
Educating and raising awareness across QBE through its internal diversity network.
QBE has also signed Business in the Community's Race at Work Charter as part of its commitment to eliminating racial disparity. This provides five calls to action to ensure that ethnic minority employees are represented at all levels in an organisation.