The new appointment aligns with the insurer's ambition to build 'trust in how global companies use data and technology for good'
Zurich Insurance Group has appointed Peter Kasahara as its new group chief data officer, effective from 1 October 2021.
In this role, Kasahara will oversee all aspects of data management at Zurich and to help drive the group's digital transformation.
This includes leading the firm's global data management and governance work, developing new data analytics capabilities and products, expanding Zurich's machine learning competencies and ensuring delivery against Zurich's data for good commitment.
Zurich introduced its data commitment in September 2019. This promises never to sell customers' personal data or share personal data without being fully transparent, meaning customers will always be notified if their personal data is shared.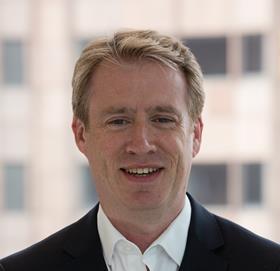 Plus, any third party that Zurich does share personal data with is bound by an enforceable contract, which sets out how that personal data can be used.
Kasahara, who will be based in Zurich, Switzerland, will report to Ericson Chan, group chief information and digital officer.
Data ethics
Prior to starting at Zurich, Kasahara was managing partner for digital intelligence at professional services firm PricewaterhouseCoopers (PWC), providing corporate customers with data advice and solutions for digital transformation.
He has also held various senior leadership roles at IBM, including general manager of IBM iX in Europe and general manager of analytics and strategy consulting in Europe.
During his 14-year tenure at IBM, Kasahara launched two business units, which were designed to optimise data analytics capabilities, and integrated three acquired companies.
Speaking on Kasahara appointment, Chan said: "Peter is an accomplished and highly experienced data intelligence and digitalisation professional and I am excited to welcome him to the company.
"As we advance our customer-focused strategy, we are increasingly putting our customers' data and insights to work in a responsible, transparent and ethical manner to improve customer experience.
"Peter's appointment is another step towards our goal of taking a leadership position in building trust in how global companies use data and technology for good."
Kasahara's appointment follows the recent hiring of Frank Verkerk as group chief platform officer, marking a further senior addition to the group technology and operations team – Zurich aims to use this division to strengthen its digital capabilities.