The appointed candidate will work towards ensuring a solid outline and consistent execution of the company's strategy
Insurer Zurich has promoted its chief financial officer of commercial insurance Paolo Mantero to the position of group chief strategy officer, effective from 1 January 2022.
Mantero originally joined Zurich in 2016 as head of the group chief executive office, bringing strategic depth, financial acumen and business insight to the role.
Considering his new responsibilities as group chief strategy officer, however, Mantero will oversee all strategy resources globally. He will also aim to further strengthen coordination and collaboration between the group's regional and country offices, to help ensure a solid outline and a consistent execution of the insurer's overall strategy.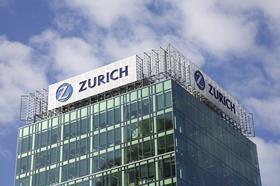 Reporting to group chief executive officer Mario Greco, Mantero will succeed Giovanni Giuliani, who will become chief executive officer of Zurich Italy – subject to regulatory approval.
He will report to chief executive of Europe, Middle East and Africa (EMEA) and bank distribution Alison Martin.
Since joining the company in 2016, Giuliani has successfully shaped and overseen the execution of Zurich's strategy – modernising and simplifying it through the launch of numerous innovative initiatives.
Mantero said: "I am excited to take on this new role ahead of our new strategic cycle and in times of profound changes for the insurance industry.
"It is a privilege to be able to help Zurich drive forward its strategy and actively shape the future direction of the group."
Mantero's successor in commercial insurance will be announced in due course.